Samsung might build two different types of foldable smartphone models
The first of these models may be introduced in 2017.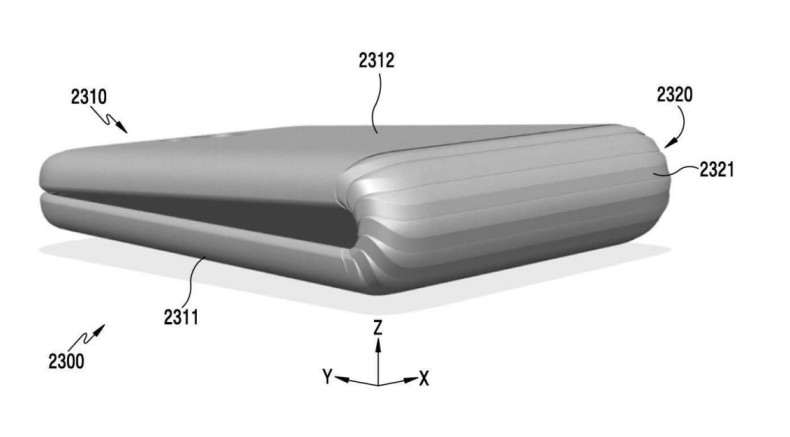 Samsung's foldable smartphone patents have been doing the rounds for a while now with no clear indication as to when it will hit the market. A recent report from Korea however, claims that the company will develop two different versions of the foldable smartphone.
ET News reports that Samsung which has been rumoured to launch a foldable device in 2017 is developing two totally different foldable smartphones as it is pursuing a "two-track strategy" for these devices. While the first will be a dual-screen smartphone that features a flat display on either side with a hinge in between, the other one will be a single flexible OLED display that can be bent.
If the report is anything to go by, the dual-screen handset is set to be launched first and depending on its success and feedback the company will decide whether or not to mass produce the second type of foldable smartphone.
Given the description, it seems the model may be loosely based on a patent filing by Samsung, reported by IBTimes UK, which shows a hingeless dual-display. As per the latest report, the panel will not bend itself but the hinge in the middle will hold flat displays on either sides.
Of the two models, the first is rumoured to make its way in 2017 although the month of release is not known yet. Samsung is reportedly considering having the release date of the smartphone earlier than any of its competitors. Lenovo and Oppo have already showcased flexible displays earlier this year.
"Samsung Electronics is still thinking deeply about the release date of its foldable Smartphones as its goal is to introduce innovative product with high level of perfection to markets faster than its competitors, " said an industry representative.