Samsung to kill surviving Note 7s with software update – but die-hard fans still won't let go
Software update to prevent Galaxy Note 7 from charging or being used as a mobile phone.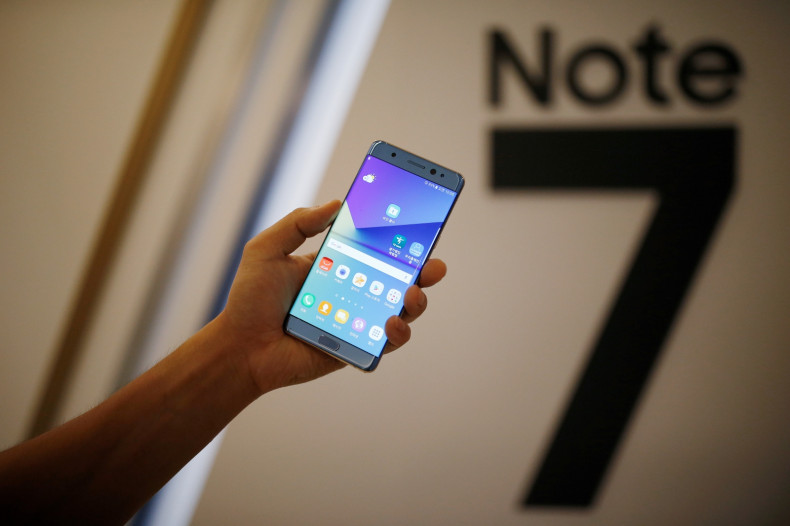 The ill-fated Samsung Galaxy Note 7 will receive a final software update later in December, preventing the device from charging and being used as a mobile phone.
The update comes after the phone's ability to charge was first capped at 60% and then 30%, and comes two months after Samsung ended production of the phone. Multiple Note 7s exploded due to a fault with the battery, then production was permanently cancelled when a recall and replacement programme failed to fix the problem.
Samsung announced the first recall of the original Note 7 after dozens caught fire and exploded while charging, leading to some 2.5 million handsets being recalled worldwide.
However, just days after a "fixed"phone went out to customers, reports began to surface of these Note 7s also catching fire. The company then ended production and effectively killed the Note 7, a flagship smartphone which had earned five-star reviews and was set to take on the iPhone 7 Plus.
The Note 7 will be 'eliminated'
The latest software update will arrive on US handsets on 19 December, according to a statement, and will be distributed to all Note 7 phones still in use. Samsung said: "This software update will prevent US Galaxy Note 7 devices from charging and will eliminate their ability to work as mobile devices."
Not only will the Note 7 soon be unable to charge, the phone is banned on commercial flights, with many airlines making special announcements before takeoff to warn that any Note 7s carried by passengers will be confiscated. Warnings also appear on tickets and at airport departure gates.
Samsung claims 93% of Note 7s sold in the US have been returned through an exchange programme which included the use of fireproof boxes, but admits that some handsets are still being used.
Die-hard fans refuse to let go
Despite the risk of explosion and fire, some Note 7 owners are refusing to give them phone back. One Note 7 owner, going by the name Hype Cole, said on Twitter on 10 December: "For every way that Samsung tries to force me to give up my Note 7 I shall find a way around it. I'm keeping this phone until the Note 8."
Another Twitter user, called Arielle Titurel, said: "Keeping my Note 7 until it explodes on me" #LoveIt".
A Gumtree user called Sohaib is currently trying to sell a Galaxy Note 7 in the UK for £2,000, more than double the phone's original retail price, while a second Note 7 is currently on eBay UK with a "Buy It Now" price of £1,000. The seller describes the crippled handset as "very rare".
Both eBay and Gumtree have previously worked to remove all Note 7 listings from their sites due to safety concerns.