Samsung reveals Galaxy S8 will feature slick design, improved camera and artificial intelligence
At its shareholder meeting, Samsung promoted Lee Jae-yong to its board of directors.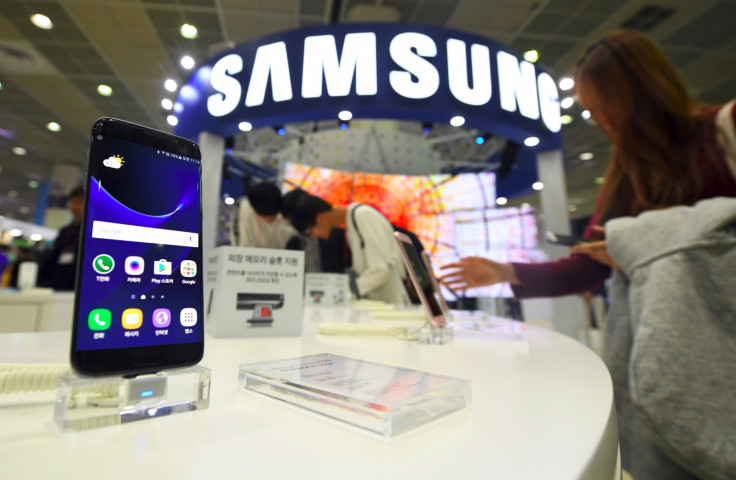 Samsung's next-gen Galaxy S series flagship, the S8, will sport a slick design, improved camera and enhanced artificial intelligence service, according to a company executive.
Earlier this month, Samsung announced it would buy artificial intelligence company Viv founded by Dag Kittlaus, Adam Cheyer and Chris Brigham — the creators of Apple's Siri intelligent personal assistant. The acquisition shows Samsung's new focus on the virtual personal assistant as the firm wants to deliver an AI-based ecosystem across all its devices and services.
The disclosure about the features of Galaxy S8 was made by Samsung's mobile communication vice president Lee Kyeong-tae, who talked up the new features including artificial intelligence but refused to comment on whether it'll be Viv technology in the Galaxy S8, says a Wall Street Journal report. However, it would be interesting to see the Samsung-acquired artificial intelligence platform used on the next Galaxy S handset.
Samsung called for an extraordinary general meeting of shareholders in October to approve the spin-off of the business. In September, the company had proposed the nomination of Samsung's heir apparent Lee Jae-Yong as a member of the board of directors, which was to be approved at the shareholder meeting in October.
At Thursday's (27 October) shareholder meeting, Samsung promoted Lee Jae-Yong to its board of directors, although he was not present at the extraordinary meeting, which was Samsung's first since 1988.
While the company is still investigating the cause of the Note 7 fires, it seeks to prevent the same issues from cropping up in its upcoming high-end device.
Samsung has said it is investigating every aspect of the Note 7 batteries, including hardware, software and manufacturing processes to determine the cause of them going up in flames. Regulators and third-party experts like UL, an independent product safety company, are also looking into the case.
Samsung said the investigations would likely take a long time, but president Shin Jong-Kyun has vowed to conduct a thorough probe.
At Thursday's meeting, Samsung said despite hurdles, the Galaxy S7 is on course to be its best-selling device ever. The device's sales continue to grow amid criticism of the Galaxy Note 7, which Samsung discontinued after reported cases of devices catching fire, and replacement units being deemed unsafe.
© Copyright IBTimes 2023. All rights reserved.