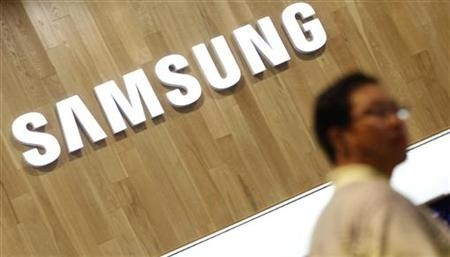 The fifth straight session of decline has seen $18 billion wiped off Samsung's market value as investors worry about slowing profit growth.
Samsung has not had a very good start to 2014 seeing $8.8 billion wiped off its market value in a single day as investors get nervous ahead of next week's earnings guidance, with speculation rife that it will reflect slowing profit growth.
The guidance will be announced next Tuesday, 7 January, a day after the company holds a press conference at the Consumer Electronics Show (CES) in Las Vegas.
The 4.59% drop in Samsung's stock price on the Korean Stock Exchange on Thursday is the fifth straight session of decline going back to 24 December, a period which has seen the company's market cap drop $18 billion (£10.9bn) to $163bn.
Slowing growth
Samsung is likely to report an operating profit of almost exactly the same amount it saw wiped off its market value on Thursday ($9bn) when it reveals its earnings report for the final three months of 2013 according to an analyst survey.
While this still represents growth of almost 10% compared to the final quarter of 2012, the year-on-year growth rate for the previous quarter was a huge 26%.
Samsung is currently the world's biggest smartphone manufacturer and has got there with the help of a monstrous marketing budget – predicted to be $14bn in 2013 – and it is this kind of spending which is helping profit growth slow and making investors worry.
Saturation
There is also the issue of slowing sales of high end smartphones as market saturation is reached in developing markets and while Samsung also sells dozens of budget and mid-range smartphones, it makes far less money from these devices than it does from its flagship Galaxy S and Galaxy Note smartphones.
The 4.59% drop in its share price represents a four month low for Samsung's stock which trades on the Korean Stock Exchange, closing at 1,309,000 won (£756) a share. As well as nervous analysts contributing to the drop in stock price, the strong won currency and shrinking margins in OLED display sales contributed to the four month low.
Samsung will announce an earnings' guidance for the 4th quarter of 2014 on Tuesday, 7 January.