Samsung set to enter AR/VR market to give Apple a run for their money
Samsung will reportedly unveil its maiden XR (extended reality) headset in the first half of 2024.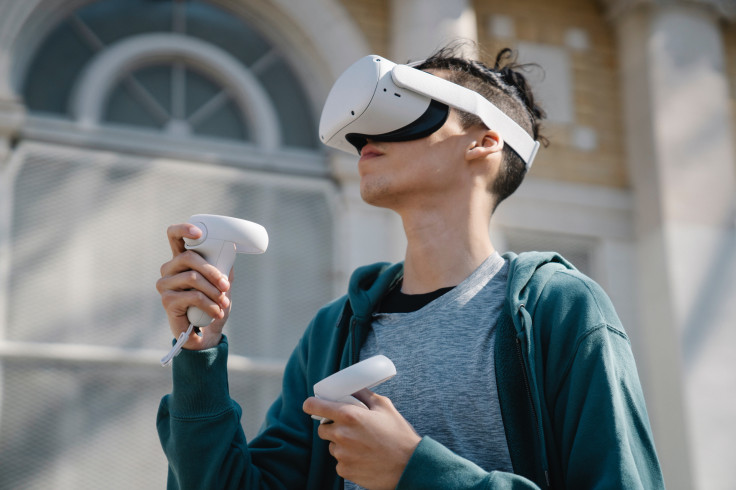 Samsung is on the verge of making its foray into the growing AR/VR market. The Korean brand is reportedly prepping to develop Exynos chips for XR devices. In other words, Samsung will be entering the emerging AR/VR market to compete with renowned chip maker Qualcomm and tech giant Apple.
There are no prizes for guessing that Samsung's decision to develop XR chips will have an impact on users. The development process of Samsung's Exynos chips is handled by the company's System LSI division. A SamMobile report claims the company might be planning to develop all-new chips. Alternatively, the company could modify its existing chips for XR devices.
Regrettably, details about the new chips are still few and far between. Nevertheless, it is safe to assume that they will be capable of delivering superior performance, coupled with low power consumption. According to the folks at KED Global, Samsung Electronics has been prepping to develop XR (extended reality) device processor chips for a while now.
Apparently, the Korean tech giant wants to lock horns with Qualcomm Technologies and Apple. Unsurprisingly, Apple's upcoming mixed reality headset has been subject to a lot of leaks and speculations lately. For instance, an earlier report suggests the company will use a scattershot approach to promote its maiden wearable AR/VR headset.
Impact on the market
We could see significant changes in the XR chip market if Samsung sticks to its decision. A report by Techgenyz indicates Samsung is aiming for a competitive edge over its rival Apple in the AR/VR market. It is worth noting that Samsung has a reputation for producing top-notch products. So, these new chips could be nothing short of exceptional.
A separate report by MIXED Reality News implies that the new XR headset from Samsung will adopt Google and Qualcomm technology. While Samsung is still mum on its plan for XR solutions, this is a major sign that the company is gearing up to launch an XR device. However, it will be interesting to see whether the device will arrive ahead of Apple's XR headset, which will reportedly launch later this year.
Samsung XR chips could be good news for users
If past leaks are anything to go by, Apple could announce its VR/AR headset at the impending WWDC next month. Amid the lack of an official confirmation, Samsung's XR chips are expected to take the AR/VR tech space by storm. Since these chips are likely to be of a high standard, they will provide a superior experience for users.
Furthermore, these high-standard chips could also reduce power consumption. Samsung told The Washington Post that the company will also be teaming up with Meta and Microsoft for its XR project. According to Samsung MX boss, the platform and software have to be "somewhat ready" to ensure the device's success.
Understandably, Samsung does not want to make the same mistakes as other brands that entered the AR/VR/MR headset space. Apparently, these companies launched the devices too soon when the software wasn't even ready. To recap, Samsung unveiled its first-ever VR headset dubbed Gear VR back in 2015. The device was powered by the Galaxy Note and Galaxy S smartphones.
Samsung discontinued its VR headset lineup after launching a few versions of the Gear VR. Then, the company decided to launch a standalone MR (Mixed Reality) headset for PCs, which was also abandoned. So, Samsung is collaborating with big brands like Google and Qualcomm to avoid missteps this time around. It will be interesting to see whether the company will finally succeed and compete with Apple in the XR market.
According to a Counterpoint Research report, the annual sales of XR (VR/AR) headsets will surpass a whopping 110 million units by 2025. It is worth noting that the current annual sales of XR equipment are 18 million units. Also, the sales of the XR equipment market could reach $50.9 billion (about £551,155,655) by 2025.
© Copyright IBTimes 2023. All rights reserved.