Samsung's mammoth 256GB microSD card sets mobile storage benchmark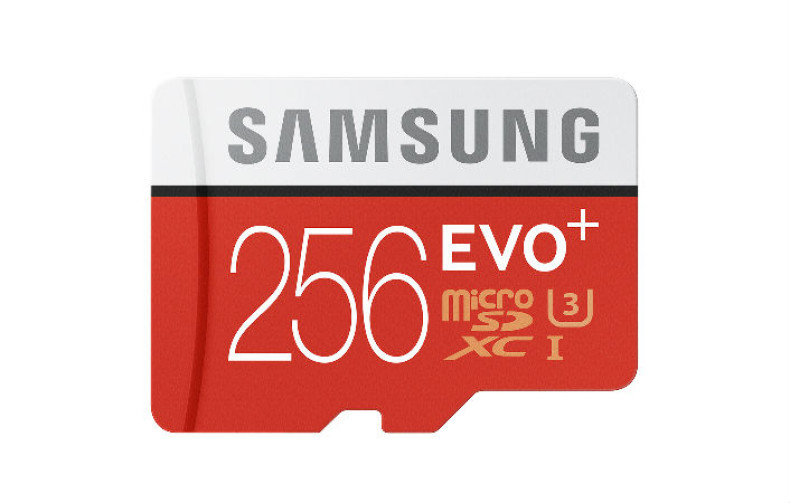 Samsung has launched a monster-capacity microSD card capable of holding up to 12 hours of 4K video. The company's new 256GB Evo Plus card is the largest microSD card on the market and is available from 1 June 2016 in 50 counties including the UK, US and China.
Samsung has a penchant for supersizing storage: in February, the South Korean firm began mass production of a 256GB flash storage chip for mobile devices, which we may see debut in the upcoming Samsung Galaxy Note 6 if rumours are to be believed.
The new 256GB microSD will set buyers back a hefty $250 (£170) when it hits shelves, although it may be the last storage card you'll ever need. If you don't have half a day's worth of Ultra High Definition video to load onto it, the card will alternatively take 33 hours of Full HD video, 55,200 photos or 23,500 songs.
The mammoth capacity is achievable thanks to Samsung's Vertical NAND or 'V-NAND' technology, which layers cells on top of each other in three-dimensional stacks to provide greater storage density.
As a result, Samsung's 256GB microSD card offers read and write speeds of up to 95MB/s and 90MB/s respectively, which the company reckons makes it an ideal choice for drones, 360-degree cameras and VR gaming, in addition to high-performance tablets and smartphones. As an added bonus, the card comes with a 10-year warranty.
Un-Soo Kim, SVP of brand product Marketing at Samsung' memory business, said: "With the upward trend of consumers using high-performance, high-capacity mobile devices, our new, V-NAND-based 256GB microSD card solution allows us to deliver the memory card consumers have been craving."