Syed Rizwan Farook was an Islamic State (Isis) supporter and was obsessed with Israel, his father has claimed. Farook and his wife Tashfeen Malik killed 14 people and injured 21 others in a shooting rampage in California's San Bernardino city.
The couple opened fire at a Christmas party at a social services centre on 2 December, where Farook had previously worked. The duo were gunned down by police officers during the attack.
Farook's father, also named Syed Farook, told Italian newspaper La Stampa that his 28-year-old son "shared the ideology of [Isis leader Abu Bakr] al-Baghdadi to create an Islamic state, and he was fixated on Israel." Farook recalled how he once got "angry" after he saw his son with a gun for the first time. "In 45 years in the United States, I yelled, I have never had a weapon. He [Syed Rizwan] shrugged his shoulders and replied: 'Your loss'," he recalled.
"I cannot forgive myself. Maybe if I had been at home, I would have found out and stopped him," he added. Farook's father made the comment a day after IS claimed the husband and wife duo were its "followers". Also, reports have emerged that Farook's 27-year-old wife had pledged allegiance to IS. The Federal Bureau of Investigation is investigating the incident as a terrorist attack.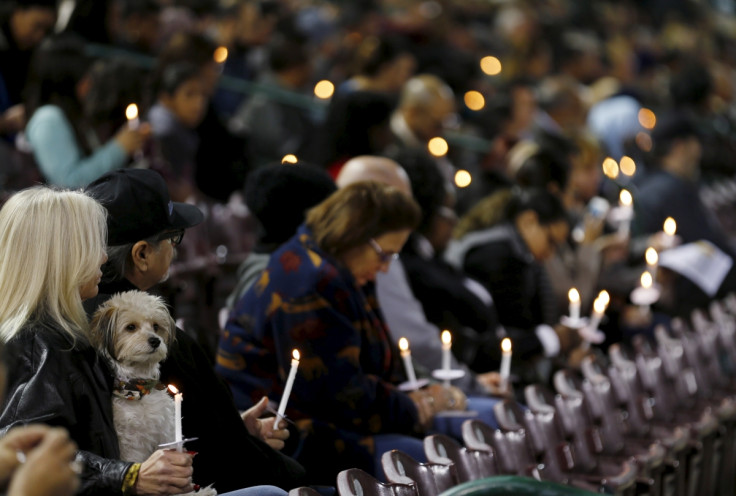 Addressing the nation from the Oval office on 7 December, President Barack Obama termed the attack an "act of terrorism, designed to kill innocent people".
"The FBI is still gathering the facts about what happened in San Bernardino, but here's what we know: The victims were brutally murdered and injured by one of their co-workers and his wife," Obama said. "So far we have no evidence that the killers were directed by a terrorist organisation overseas, or that they were part of a broader conspiracy here at home."