San Bernardino shooting: US Muslims fear rise of Islamophobia after massacre
American muslims have expressed their fears that Islamophobia will rise in the US in the wake of the deadly mass shooting in San Bernardino in which a married Muslim couple killed 14 people and wounded 21 others.
Tashfeen Malik, 27, and her husband Syed Rizwan Farook, 28, were both killed in a subsequent shootout with police in the southern Californian city on 2 December. The FBI is investigating the massacre as an "act of terrorism", although the families' lawyers have warned against jumping to conclusions.
Speaking to mosque attendees at the Islamic Center of Maryland in Washington DC, American Muslims told Reuters they feared that the identity of the attackers could lead to their religion being demonised in the country.
"Why are criminals labeled as Muslims? If somebody kills people, that's a criminal act," said 58-year-old Omar Hummadjimi, a Sudanese man who moved to the US with his family fifteen years ago. "It has nothing to do with religion," he added.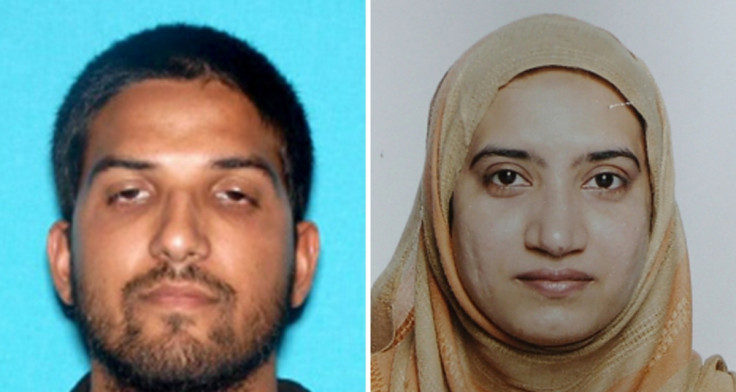 "When 15 policemen surrounded a black man and shot him down, we didn't ask them what religion they were," said Mo Bey, a Virginia resident who also attends the mosque.
While the motivation remained unclear as authorities investigated the attack, details of Farook and Malik began to emerge. Farook was described as a second-generation American born in Illinois and raised by Pakistani parents. Malik was born in Pakistan and lived in Saudi Arabia until she was introduced to Farook.
Hummadjimi, who is a father of four teenagers, said that better education about Islam was needed to prevent both radicalisation and religious stigma in the country.
"The only thing they (Muslims) can do is to teach more youth, about the path, about Islam. The more the young people grow in this, the more we drain these people from trying to pull out some of these young people who don't know exactly what they're doing and go with some ideology," he said.
There are 2.8 million Muslims in the US.
© Copyright IBTimes 2023. All rights reserved.