A 15-year-old boy has died in San Diego after he pointed a BB gun at police officers in the car park of a high school.
The authorities had responded to a 911 call from an unknown caller on Saturday (7 May), who reported concern for the welfare of a young boy at the front of Torrey Pines High School.
However, it is believed the caller was, in fact, the boy in question and was referring to himself in the phone call to police.
A police statement confirmed that two officers attended the scene, where they discovered the boy, who pulled out what looked like a handgun from his waistband.
"As the officers got out of their patrol cars to contact the male, the male pulled a handgun that was concealed in his waistband and pointed it at one of the officers," read the statement, which continued to explain that the boy was shot when he failed to drop his gun.
"Both officers drew their weapons while repeatedly giving the male commands to drop his handgun. The subject refused to comply. Fearing for their safety, both officers fired their weapons."
Only after the seven shots were fired and investigators searched his body was it revealed that the gun the boy was carrying was simply a semi-automatic BB air pistol.
A BB gun is a "ball bearing" gun, which fires non-lethal pellets. They are predominantly used for hunting. However, the speed in which the pellets are fired at can still prove to be dangerous if fired at a human at close range.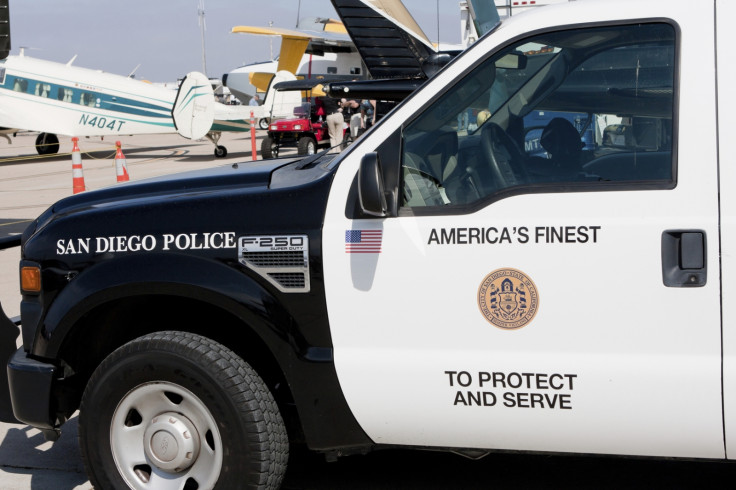 Eric Dill, superintendent of the San Dieguito Union High School District confirmed the news in a statement, announcing that a crisis team would arrive at the school to support those affected.
"I am saddened to report that the 15-year-old boy who was killed was a student at our school. Law enforcement has not released the name of the young man, but our hearts go out to the student, his family, and his friends.
"The details of the situation are still unfolding, but whatever they are, this event is very traumatic for our students, staff, families, and community.
"A crisis response team will be on the TPHS campus on Monday to support students, staff, and parents as needed."