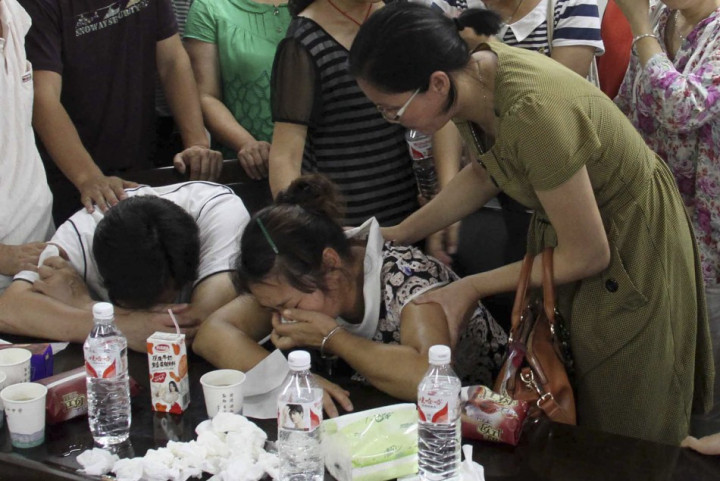 A TV host has sparked outrage for saying it was "lucky" that the two teenage girls who died in a plane crash at San Francisco international airport were Chinese.
Wang Linjia and Ye Mengyuan, both 16, were named as the only fatalities after a Boeing 777, carrying 291 passengers from Shanghai, crash-landed. Passengers were predominantly Chinese, Korean and US nationals.
"It's been reported that two Chinese people, not Koreans, were killed in the plane crash," South Korean television presenter Yoon Kyeong-min said, while reporting the news of the deaths.
"If we look at it from our point of view, this is lucky."
The Channel A TV host's words prompted fury in both Korea and China, with viewers lashing out at Yoon's "inhumane" remarks on social media, the South China Morning Post reported.
The dead were travelling with their school classmates to a summer camp in the San Fernando Valley.
"They need to issue an apology to the Chinese public," a Chinese netizen posted on microblogging site Sina Weibo. "And they must apologise to the families of the victims."
The bodies of Wang and Ye, who were from the eastern Chinese province of Zhejiang, were found on the runaway. It is believed one of the girls survived the impact but was run over by a rescue vehicle rushing to aid victims fleeing the burning aircraft.
"We apologise that we did not report the news smoothly during the live broadcast of the Asiana Airlines crash," Channel A said in a statement.
"[We] would like to note that when we said it was fortunate in our case that there were no Koreans among those killed, it was a simply a comment for emphasis. We apologise to our viewers."
Officials are still investigating the causes of the crash in which 182 people, including passengers and crew, were injured.
The pilot's inexperience and the malfunctioning of some of the plane's equipment have been put forward as possible causes.