A United Nations-led report has found that international sanctions imposed on North Korea have disrupted humanitarian aid from reaching millions of women and children who are in dire need.
The UN's senior resident official in Pyongyang noted that the sanctions had unintentionally hampered genuine humanitarian aid activities. It has even indirectly led to a "radical decline" in donor funding since 2012 to help millions of North Koreans.
According to the report, North Korea ranks 98th out of 118 countries in the 2016 Global Hunger Index as "chronic food insecurity, early childhood malnutrition and nutrition insecurity" prevail in the country.
The report was compiled by five UN agencies, seven international NGOs and the Swiss Agency for Development and Cooperation.
While it highlighted that 41% of the 10 million people in the country are undernourished, it called for $114m (£91m) in donations to meet the "urgent needs of the most vulnerable". However, that could prove difficult despite the dire situation in the country, AP noted.
North Korea has been condemned for repeatedly flouting laws in order to pursue its nuclear ambitions, despite several sanctions. Critics have argued that aid will only make Kim Jong-un's regime ignore spending on its people and instead allow it to focus more on building nuclear weapons.
North Korea has been under UN sanctions since 2006 for its various missiles and nuclear tests. But late in 2016, the Security Council voted to levy new sanctions on the country for its fifth and largest nuclear test on 9 September by cutting its earnings from exports by at least $800m.
The UN report also recognised that such concerns were making it difficult to get donations for ordinary North Koreans. Besides, the donors have been psychologically affected because of the sanctions and are hesitant to fund projects in the North, it said.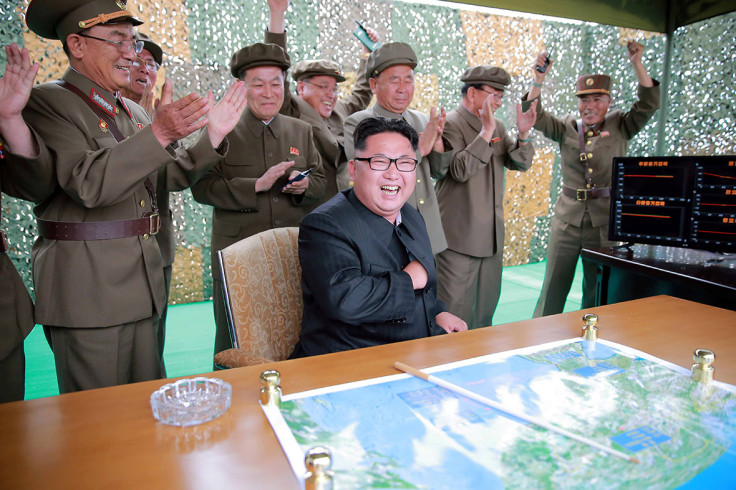 "The Democratic People's Republic of Korea is in the midst of a protracted, entrenched humanitarian situation largely forgotten or overlooked by the rest of the world," Tapan Mishra wrote in the report's introduction. As resident coordinator in Pyongyang, he is responsible for UN development and other activities in North Korea.
"I appeal to donors not to let political considerations get in the way of providing continued support for humanitarian assistance and relief. While international sanctions imposed on DPRK clearly exempt humanitarian activities, they have unintentionally caused disruptions to humanitarian operations," the report, which was released online, noted.