An audio recording of a 911 call made by Hollywood actress Sandra Bullock has been made public.
The recording was played at a preliminary hearing for Joshua Corbett, who is accused of breaking into Bullock's Los Angeles home on 8 June 2014.
A court heard how the Blind Side actress locked herself in her wardrobe while the alleged burglar banged on her bedroom door. She called police after seeing the 39-year-old heading towards the attic of her home.
In a 15-minute audio recording of a phone call made to emergency services, the frantic 50-year-old is heard saying: "Someone has broken into my house. I'm hiding in the closet. I'm locked in my closet. I have a safe door in my bedroom, and I've locked it, and I'm locked in the closet right now. I hear - I hear them. I hear someone banging on the door."
The Oscar winning actress told police she was unarmed and her young son was not home at the time of the incident. She navigated police through the security systems at her home, and attempted to open the gate from her mobile phone, but it didn't work.
Bullock told the dispatcher: "Now my phone is not working so maybe they know how to override my system."
Once they had accessed the property the star directed officers to her bedroom. Evidently relieved, a tearful Bullock is heard thanking the dispatcher.
A police officer testified that Corbett was found in Bullock's home holding a black notebook with a two-page letter addressed to the actress and magazine photos of her.
Los Angeles police Officer Jose Bermudez reported that on being arrested the accused said: "I'm sorry. I love you Sandy."
In his notebook Corbett described Bullock as his wife, and declaring his love for her, said he wanted to have sex with her. Security footage showed Corbett outside Bullock's gate each of the three days before his arrest. He had documented the security measures at her home.
One of the notes read: "I will forever be thinking of you and Louie, my son, as you are my wife by law, the law of God and you belong to me and me to you."
Los Angeles police Detective Christina Carlozzi read entries from Corbett's notebook and a letter he wrote to Bullock the day before he was arrested at her home.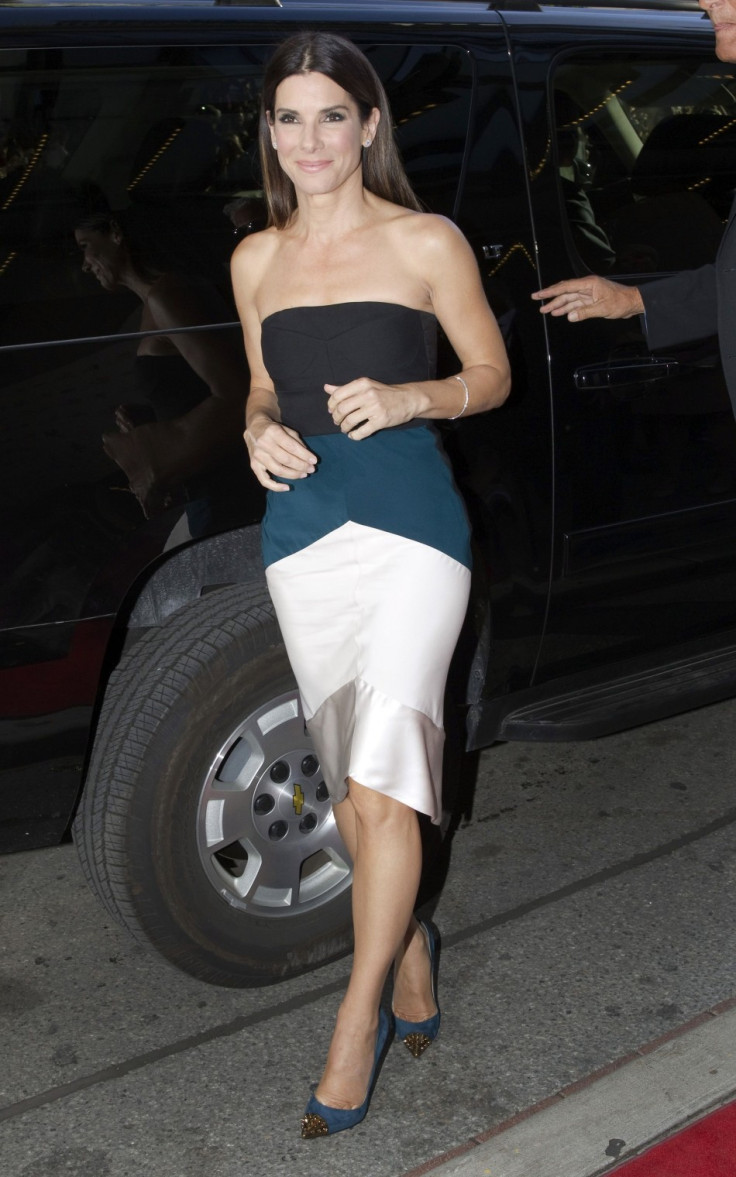 Prosecutors say Corbett was unarmed at the time of his arrest, however police found a stash of weapons, including several machine guns, at his home in Montrose, California.
Corbett has pleaded not guilty to several charges, including felony charges of burglary, stalking and possession of a machine gun, and 19 additional felony weapons charges
Bullock is not expected to testify during Corbett's preliminary hearing, during which a judge will determine whether there is enough evidence for Corbett to stand trial.
Corbett, whose bail last July was set at over $2m, is being held in Los Angeles County Jail. He faces up to seven years and four months in prison if convicted.
He also faces an additional maximum prison term of 12 years if convicted on the felony weapons charges.