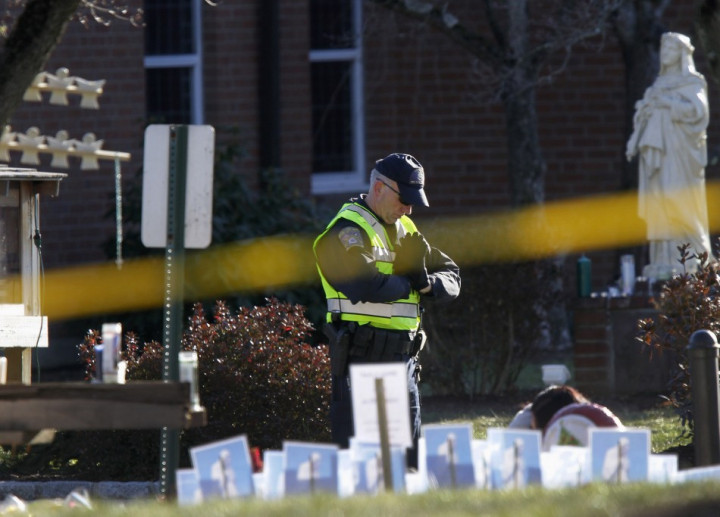 In the wake of the mass murder at the Sandy Hook Elementary School in Newtown, Connecticut, researchers have trawled through past studies to find answers on how to prevent further tragedies.
Violence and School Shootings, which will be published in the Springer's Current Psychiatry Reports in January, says that the most effective way of preventing school shootings is through threat assessments and better training of mental health workers to spot the warning signs.
The authors note that many of the gunmen involved in previous school shootings, such as Columbine and Virginia Tech, shared certain personality traits, such as narcissism, depression, low self-esteem and an obsession with violence.
However, there were not enough similarities to develop a model that could be used to help prevent further attacks, they say.
By looking at previous studies, the researchers at Case Western Reserve University suggest that mental health workers and adults need to be better trained to deal with potential threats of violence by young people.
Mental health needs
They suggest people should be trained to identify young people who are obsessed with guns or violence. Although this approach appears obvious, they say, mental health workers do not have access to the resources needed to provide such assessments.
Daniel Flannery, one of the study leaders, said: "School shootings are not all the same and may require different approaches to prevention and treatment, especially with respect to identifying risk factors at the individual, school or community levels, and particularly with regard to examining the role that mental health issues may play to increase risk for perpetration.
"Community mental health providers and professionals, particularly psychiatrists, are essential partners and must continue to seek avenues for working with schools to conduct thorough threat assessments, to identify young persons with significant mental health needs and to develop protocols for identification, prevention, and treatment that will effectively support the social and emotional needs of our most vulnerable youths and communities."
He added that there should be greater focus on victims instead of why the perpetrator committed the crime, as it is vital victims receive the care they need following a traumatic event.
"At the very least, it is essential to have a cadre of trained and experienced mental health professionals who can come to crisis sites and assist in recovery efforts when these tragic events occur."