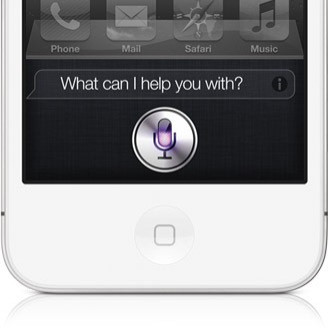 Apple has released a new commercial for Siri, featuring Santa Claus using the personal assistant to get directions to houses, check the weather and listen to an email from Mrs Claus.
Santa also uses Siri while he is out delivering presents on Christmas Eve to search for an email with his "naughty or nice" list and he listens to an email from Mrs Claus telling him to "go easy on the cookies."
At the end of the advert, Santa uses Siri to check his calendar for the rest of the day; Siri tells him that he has 3.7 billion appointments remaining.
Siri is a unique feature to the iPhone 4S and uses voice inputs from the user to provide everything from weather reports and web searches, to locational lookups and the ability to write text messages and emails.
Despite its popularity since the iPhone 4S was launched in October, Siri has received complaints, chiefly because it cannot provide any locational information to users outside of America, despite the phone's own Maps app being able to do so.
Siri also gained negative feedback from Scottish users, who found that the application was unable to understand their accents, making the feature somewhat useless. Apple has said that Siri is still a beta, a work-in-progress, so presumably these problems will be addressed soon.
Recent rumours have suggested that Siri may soon be available on Mac computers and might ever be used to control the widely-speculated Apple television, which is predicted to arrive in late 2012.