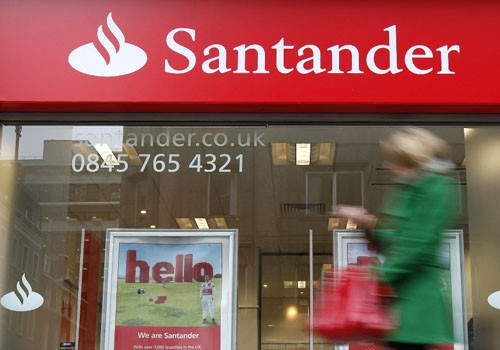 Santander is apparently gearing up to launch an IPO for its Abbey National and Alliance & Leicester UK (including Bradford & Bingley deposits) onto the stock market to raise money for its expansion here.
At the same time reports suggest that they are on the verse of buying RBS' ex-William & Glyn branches across England and Wales - the historic brand, bought and converted to Royal Bank of Scotland during their expansion into England.
Meanwhile, Grupo Santander - which itself dates back over 150 years authorised the creation of an 'international banking company' - said that it could float up to 20 percent of the UK banking division it owns raising an estimated £3bn.
"They will need to raise capital if they continue the expansionary shopping spree," said Patrick Lee, analyst at french investment bank Société Générale. "I can't see them doing the UK deal without raising capital."
"Still it won't be easy, not least because of the macro backdrop and a greater level of scepticism in London than in Madrid." adds Bruce Packard financial analyst at stockbrokers, Seymour Pierce.
This scepticism, which has been evident in Ocado's listing earlier this week, may be offset however by the lack of 'good' banking stocks available following the part-nationalisation of Lloyds and RBS, and collapse of Bradford & Bingley and Northern Rock as Bruce continues:
"Because Santander acquired Bradford & Bingley's deposits, the UK subsidiary should have relatively less reliance on wholesale markets for funding, and so this might be one of the more attractive bank offerings in the next few years."
The UK banking sector faces a number of headwinds however, which Bruce says could affect the share price and indeed any IPO.
"In our experience, Spanish banks' analysts think it is their job to listen to what Mr Botin [Executive Chairman of Grupo Santander] says, translate it into English, then repeat it verbatim to all their clients. "The UK banking sector however, faces a number of challenges: regulatory uncertainty, an over indebted consumer, high unemployment and housing market where prices are between 50 and 75% over-valued."
If successful, the listing would be a FTSE 100 company.