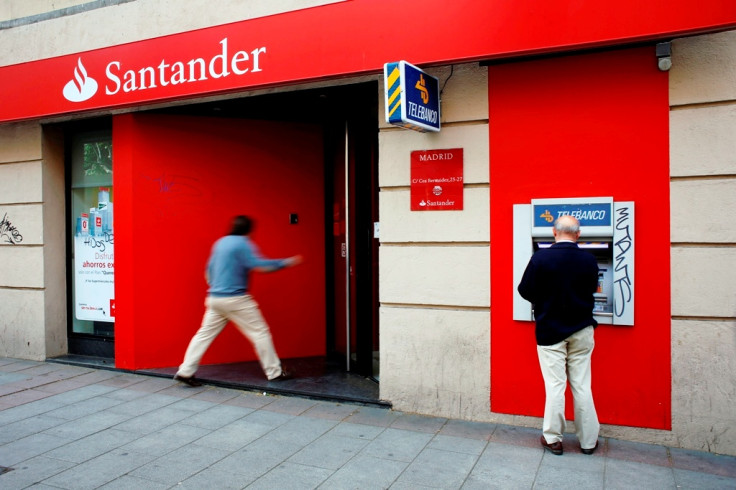 Santander reported on 27 January its fourth quarter profit plummeted 98% year-on-year after it was hit by slowing income in Brazil and by PPI mis-selling compensation in Britain, the bank's two main markets.
The Spanish lender, Eurozone's biggest bank by market ratio, said group recurring profit amounted to €1.46bn (£1.11bn, $1.59bn), slightly below market expectations and flat compared to the corresponding period in 2014. However, the bank's fourth quarter profit stood at just €25m (£19m) when including €1.44bn (£1.09bn) worth of one-off charges, the majority of which were related to compensation for British customers mis-sold payment protection insurance (PPI).
The owner of Santander UK added its net profit in Brazil tumbled 12.2% year-on-year and were also down quarter-on-quarter, as a depreciating Brazilian Real hit the bank's income when translated into euros, while charges to counter potential losses against soured debts increased in the period.
Meanwhile, the lender increased net credit to clients by 7.6% over the last 12 months as its executive chairman, Ana Botin, continues to drive a lending push. However, the outlook for net interest income (NII), a key gauge of a lender's performance, remained bleak as banks across the Eurozone saw margins shrink on the back of low interest rates in the 19-country bloc.
In the fourth quarter, NII rose 2.3% year-on-year to a better-than-expected €7.89bn (£5.9bn), although that was down 1.2% from the previous three months, Santander said, while loans in Spain declined 3% on the back of sharp decline in public sector lending and loans in Brazil fell 19%, though they rose 9% when adjusting for the weaker Real.
The bank's US business struggled as costs outpaced growth in revenue, an indication of the increased regulatory costs the bank has booked in a bid to create a standalone US subsidiary and prepare for the annual stress tests.
However, there was better news for the bank on the capital ratios front, an area in which the lender has been subject to intense scrutiny over the last couple of years, after it reported ratios under the strictest criteria rose over 10% in the fourth quarter, in line with the company's expectations.