"If I die tonight, it's a guy named...". That was the last text message teenager Sarah Dunsey was said to have sent to her family before disappearing.
The 17-year-old, from Logan, Utah, has been missing for more than a month since last being seen at the MGM Grand Hotel and Casino in Las Vegas on 15 January.
Her family fears she was kidnapped while on a trip with friends, and is being held against her will by criminals in the sex slave industry.
The teen's mother, Amie Dunsey, has now made a video plea calling on people with information to come forward to help bring her daughter home.
"On January 15 our daughter Sarah Dunsey was abducted from Las Vegas, Nevada; she's being held against her will and Sarah is a victim of sex trafficking," she says, sitting next to Sarah's father and surrounded by relatives and friends.
"This is my absolute worst nightmare. We need Sarah home. We have to have her home. I cannot wonder where she is, and if she's safe. Please help us find her.
"Sarah... this message is for you: I want you to fight. Because I need you, all of us need you. The world needs you, so fight.
"We are coming to get you."
The family is hoping the video, which has been viewed on Facebook more than 700,000 times since being published on Wednesday (15 February), will reach Sarah or those suspected of taking her.
The FBI, Las Vegas Metro Police Department along with the National Center for Endangered and Missing Children have joined the investigation into her disappearance, US news channel KSL reported.
"There has been enough information gathered and enough concern than she's definitely endangered," said Logan Police Captain Tyson Budge.
Police believe the teen travelled to Las Vegas with a group of four youngsters from Utah who she had just met.
The juveniles said Sarah left with three older men.
"[The friends] kind of had a falling out down there and they just had seen her leave with these guys," Budge said.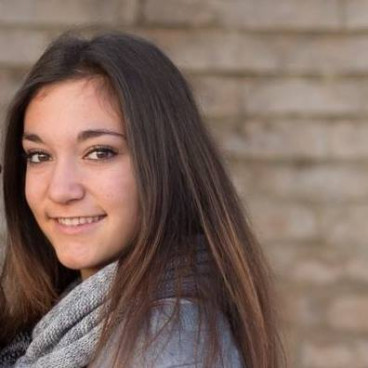 "She was in contact with some of these friends over emails and text messages for a period of several days, and we haven't heard anything from her in the month of February."
Relatives said they were not giving out specific details about what they know – including why they believe Sarah is a sex trafficking victim – as they don't want to jeopardise leads.
This includes, the family says, the name of the individual named by Sarah in her final text, which read: "If I die tonight it's a guy named...".
"We've just been doing everything that we can," Sarah's aunt, Leah Hullinger, told Pix11 news.
"All of this information is pointing to Sarah being held against her will and being trafficked and exploited."
Sarah is described as being 5ft2in tall and weighing 9st 3pds (59kg). She has brown eyes, brown hair and a distinctive tattoo of a lotus flower on her ribcage.
---
If you've seen Sarah or know of her whereabouts, you can call or text 310-310-9701 or submit an anonymous tip at www.findsarahdunsey.com