Microsoft has ended its five-month search for a new CEO by appointing Satya Nadella, a company veteran of 22 years who was most recently head of Microsoft's cloud and enterprise divisions.
The prolonged search for a new CEO has taken over 160 days and began back in August when Steve Ballmer announced he was planning on retiring within a year.
Bill Gates, the company's founder, has stepped down as chairman of the company to be replaced by director John Thompson, former CEO of Symantec.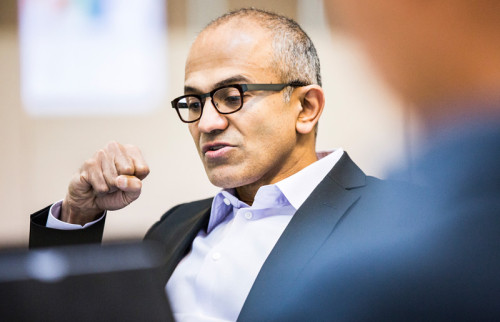 Gates will take up the role as Technology Advisor to help Nadella with the transition to becoming one of the more important CEOs in the world. Gates remains a powerful director with 4% stake in the company.
Least controversial
Nadella is seen as the least controversial of the other potential candidates who included former Skype CEO Tony Bates and former Nokia CEO Stephen Elop.
Nadella is seen as a safe pair of hands, having worked in multiple divisions at Microsoft over his 22 year career at the company. It was also thought that an outside candidate may have difficulty running such a complex organisation.
The extended search has caused a lot of problems within Microsoft as it is in the middle of a major restructuring plan which would see the company transform from a software-focused company to a devices and services one.
Career
Nadella's career began as a member of technology staff at computer manufacturer Sun Microsystems, before joining Microsoft in 1992 as a programme manager in the Windows Developer Relations group.
From there he moved to research and development before joining the Online Services division with stints at the Business Solutions and Server and Tools Business divisions also under his belt.
Nadella takes the helm at Microsoft at a crucial time for the company as it attempts to focus more on mobile, something it has so far struggled to do.
The company will soon complete its £4.6bn purchase of Nokia's smartphone business and Nadella will have to make sure that the transition is a smooth one and that Microsoft can capitalise on Nokia's rich heritage in the mobile phone industry - something Microsoft has been lacking so far.