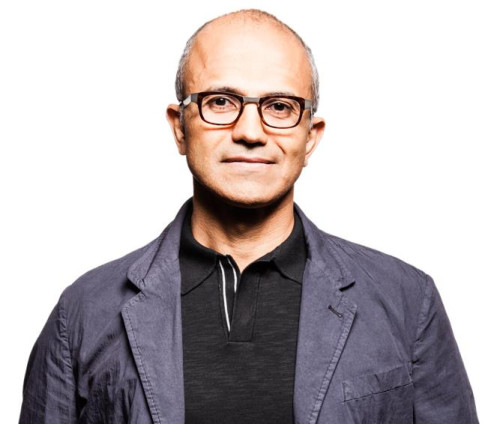 Microsoft Cloud and Enterprise executive Satya Nadella is to take over from Steve Ballmer as chief executive officer of the computer software giant, multiple reports claim.
Sources of Bloomberg and the Wall Street Journal claim Nadella, 46, will be chosen as Microsoft's new boss, as the five-month process of finding Ballmer's replacement appears to be drawing to a close.
The Microsoft board is also considering replacing company chairman, co-founder and former CEO Bill Gates, sources "with knowledge of the process" told Bloomberg, adding that Microsoft's lead independent director John W. Thompson could be drafted in to replace Gates.
However, even if Gates does step down from his role as chairman, he will still be involved in the company, particularly in areas like product development, the sources said, adding that the plans to promote Nadella and replace Gates are yet to be finalised and could still change.
Leading candidate
Sources of the WSJ also state Nadella has "emerged as the leading candidate" to replace Ballmer, who announced in August last year his plans to retire within 12 months.
Another source said: "It's a conservative board and they are leaning towards the conservative choice."
Yet to hold the role of CEO in any company, Nadella will be backed up by Thompson - if he does indeed replace Gates as chairman. Thompson was formerly chief executive of software firm Symantec Corp, as well as previously being an executive at IBM.
'We'll have to twist his arm to replace Gates'
However, sources claim the board would "have to twist his arm" to convince Thompson to take on the role of chairman.
Having joined Microsoft in 1992, Indian-born Nadella is currently executive vice president of Microsoft's Cloud and Enterprise division, where he and his team develop the company's Cloud OS platform, on which Microsoft's online services are built.
Through his position, Nadella oversees the running of Office 365, the Bing search engine, SkyDrive storage service, Xbox Live, Skype and Dynamics, making his role vital in Microsoft's transformation from a software provider to a devices and services company.
Away from Microsoft, Nadella has been a director of networking company Riverbed Technology since March, 2013, is a director of BraveSolutions US, a waterproofing and corrosion control company, and also serves on the advisory board of sales commission company Nirvaha.