Saudi actress offers four planes for Hajj pilgrims from Qatar amid 'declaration of war' row
Riyadh accuses Doha of "declaring war" by allegedly requesting end of Saudi control over holy sites.
A Saudi Arabian actress has offered to pay for four Boeing 777 to carry Qatari pilgrims to the Saudi Kingdom so that they can perform a holy pilgrimage, known as Hajj.
Reem Abdullah made the unusual offer days after relations between the two countries further deteriorated due to a row over holy sites in Saudi Arabia.
"I swear to God that I am ready to provide the expenses to rent four Boeing 777 planes to transport all Qatar pilgrims," Abdullah said on Twitter, according to Gulf News.
"This is a challenge from me to the Qatari regime that has prevented Qataris from performing Hajj," she continued.
Relations between the two Gulf nations became strained earlier this year, after Saudi Arabia, the United Arab Emirates (UAE), Bahrain and Egypt isolated Qatar diplomatically and economically, claiming it supports terrorist groups and implements policies that could jeopardise the equilibrium of the region. Doha has denied the allegations.
In July, Riyadh accused Doha of "making a declaration of war" by allegedly requesting to put to an end to Saudi Arabia's control over Islam's two holiest sites, the Kaaba in Mecca and the Al-Masjid an-Nabawi in Medina.
Qatar denied ever making such request. However, it filed a complaint with the UN, accusing Saudi Arabia of "politicising the Hajj" and claiming it had imposed restrictions on Qataris trying to enter the country to perform the pilgrimage, set to start at the end of August.
Saudi Arabia said Qataris can enter the country through two airports, but they must travel via Doha to be allowed in.
Qatar's National Human Rights Commission (NHRC) said the restrictions were in stark violation of international laws and agreements that guarantee the right to worship, Qatar-based Al-Jazeera reported.
The NHRC added it was "extremely concerned over [Saudi Arabia] politicising religious rituals and using [Hajj] to achieve political gains".
"The Saudi authorities have allowed the Qatari pilgrims to enter Saudi Arabia only through two airports via Qatar only, thus any Qatari citizen located outside Qatar, must first return to Qatar, then travel to Saudi Arabia," it said.
Contrary to allegations that Qataris were not allowed in the country to perform Hajj, Gen. Sulaiman Al-Yahya, head of the General Directorate of Passports, was quoted by Saudi media as saying: "Qatari brothers are currently entering the Kingdom to visit relatives."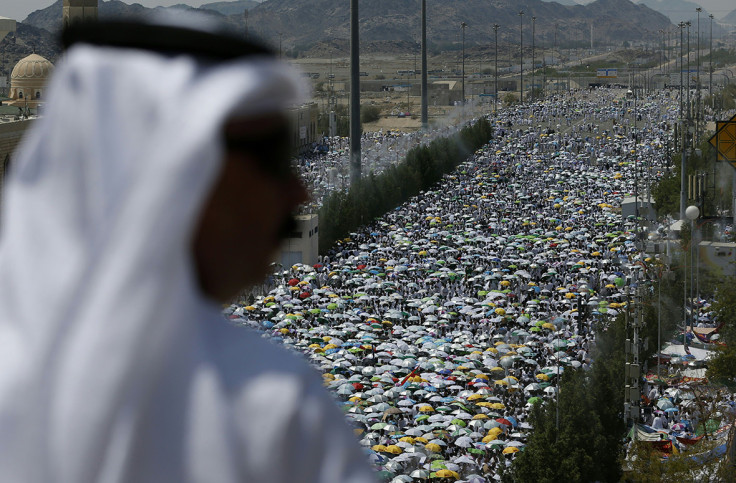 Qatar crisis
In July, Saudi Arabia and its allies issued Qatar with 13 demands that must be met to end its isolation.
The demands included closing state-funded news outlet Al Jazeera, closing a Turkish military base and reducing ties with regional adversary Iran, and reducing ties with the Muslim Brotherhood, which the four countries blacklisted as a "terror group" .
Doha said the demands were not actionable and some of them violated the country's sovereignty.
In response, the four Gulf states decided to continue with the ongoing embargo.
On Sunday (30 July), foreign ministers of the four nations said they were ready for dialogue with Qatar, if it showed willingness to meet their demands.
The diplomatic and economic isolation of Qatar has sparked what has been deemed one of the worst crises in the Gulf in recent years.
It prompted Qatari citizens to stockpile goods amid fears food and water stocks would deplete as the country depends on food imports.
Iran and Turkey, which support Doha, have dispatched food supplies to Qatar. Ankara also sent a small contingent of soldiers and armoured vehicles. The two countries also deemed the list of demands given to Doha as "disrespectful" and "unacceptable".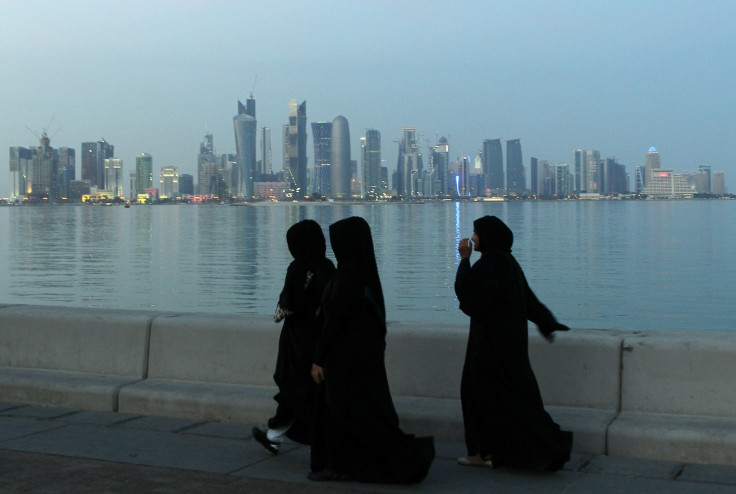 © Copyright IBTimes 2023. All rights reserved.