Four Arab states have given Qatar 10 days to meet 13 conditions in order to end a current diplomatic and economic crisis in the Gulf. Earlier in June, several nations across the Arab world cut ties with Qatar after repeatedly accusing it of destabilising the region, a charge that Doha denies.
Saudi Arabia, the United Arab Emirates (UAE), Egypt and Bahrain have now laid down 13 conditions Qatar needs to meet to solve the crisis.
The demands include closing the state-funded news outlet Al Jazeera, which, according to some analysts, represents "a thorn" for some countries in the Middle East. This is due to the fact that the news organisation has interviewed opposition elements and given a platform to the Egypt-based Sunni Islamist organisation, Muslim Brotherhood. Countries including Saudi Arabia, UAE, Egypt and Bahrain consider the Muslim Brotherhood a terrorist organisation.
"With the Arab Spring, the station was seen as espousing the change of regimes in the region including places like Egypt and Libya," Christian Koch, Director of the Geneva-based Gulf Research Center Foundation, told IBTimes UK.
"Al Jazeera has been a thorn in the Saudi, Bahraini and UAE side for quite some. Closing Al Jazeera means you also close Qatar's media outlet to the rest of the Middle East and therefore you seriously dent Qatar's ability to spread its message. It would have a devastating impact on how Qatar projects itself," he continued.
Qatar has often been accused of supporting terrorist organisations, something that Doha has denied, and reports have claimed Al Jazeera has been used as a platform for terrorists.
Steffen Hertog, associate professor at London School of Economics specialising in Gulf and Middle East politics, told IBTimes UK the news outlet has been "quite critical" about the Saudi ruling family in the past.
In May, the four countries that issued the 13-demand list blocked Al Jazeera and its affiliated websites. The move came after Qatar's state news agency carried a "false statement" on sensitive regional topics after being allegedly hacked. Among other things, the statement called for a cessation of hostility towards Iran, a regional adversary.
Al Jazeera has not replied to a request for comment.
However, Marwan Bishara, Al Jazeera's senior political analyst, wrote on the news site: "When they talk about 'terrorism', this is something that Qatar doesn't do. Qatar has made it clear throughout that it does not support Fateh al-Sham that it does not support ISIL, that it doesn't support al Qaeda and so forth. If you accuse it of doing so then you have to provide evidence. The Muslim Brotherhood is not considered a terrorist organisation by England, by the United States and by most countries around the world. This document shows these four countries are not interested in a solution to the crisis."
Earlier in June, Foreign Minister Sheikh Mohammed bin Abdulrahman Al Thani was quoted by Qatar News Agency as saying: "Doha rejects discussing any matter related to Al Jazeera channel as it considers it an internal affair."
Qatar crisis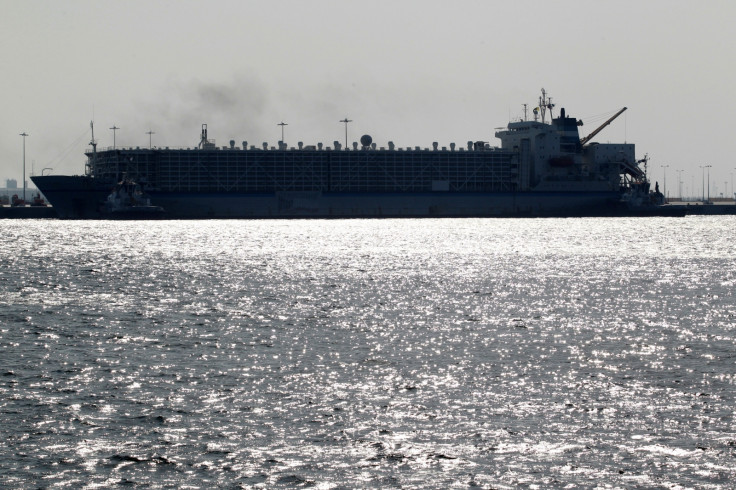 The diplomatic and economic isolation of Qatar has sparked what has been deemed as one of the worst crisis in the Gulf in recent years.
Turkey is backing Qatar and has called for an end to the economic and diplomatic isolation of Doha, which has prompted Qatari citizens to stockpile goods amid fears food and water stocks would deplete as the country depends on food imports.
Iran and Turkey have dispatched food supplies to Qatar. Ankara also sent a small contingent of soldiers and armored vehicles.
Both Koch and Hertog believe the crisis – or the speed at which it unfolded – was not foreseeable and it comes at the time where tensions are already running high in the region.
"The region already faces numerous challenges – a prolonged [period of] low oil prices putting the pressure on economic diversification efforts, youth unemployment, plus crisis in relations with Syria, Iran and Yemen. The Qatar crisis now endangers the one semi-functioning organization that the region had – the Gulf Cooperation Council," Koch said.
"And while it was clear that there were disagreements in place, the verocity with which the action against Qatar was carried out was not foreseeable."
Koch deemed the 13 demands, which include cutting ties with Iran and closing a Turkish military base, as "next to impossible to agree to".
"Qatar will seek non-Gulf allies to support its cause, possibly the United States given that Washington also believe the greater threat to the region is Iran and not intra-Gulf disputes. Even if Qatar agreed to all demands, it would not solve the crisis given the bitter taste it would leave within Qatari minds," he continued.
Hertog believes some of the demands will be difficult to meet.
"Especially the closure of the Turkish military base and the request for reparations. Ending diplomatic relations with Iran would also be difficult given the giant gas field shared between Qatar and Iran," he said.
"The 10-day deadline makes it unlikely that Qatar will give in. It looks likely that the crisis will continue to fester unless there is decisive US intervention to mediate."
The US has accused Qatar of funding terrorism. However, the US secretary of state, Rex Tillerson, said earlier this week that any demands had to be reasonable and actionable.
The Qatar embassy in London has not responded to a request for comment.