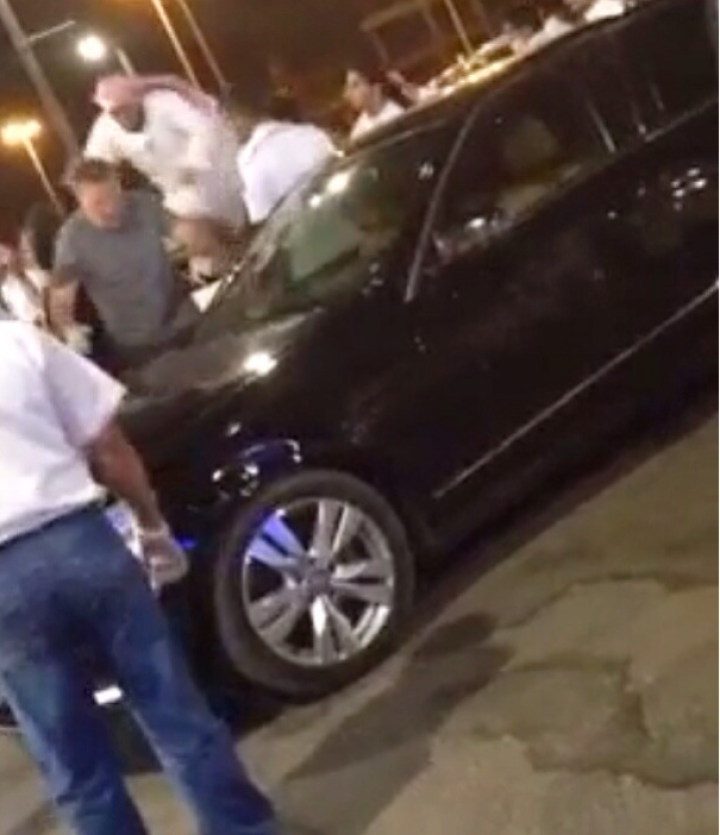 The president of Saudi Arabia's religious police is conducting an investigation after some of its members launched a physical attack on a British man and his Saudi wife.
The assault took place outside a mall in Saudi Arabia's capital Riyadh, and shortly after a 10-second video clip went viral on 1 September.
It showed one of the members of the religious police, officially known as the Commission for the Promotion of Virtue and Prevention of Vice, jumping from the top of a car onto a British man. He defended himself shouting, "This is my wife," reported Al Hayat daily.
Eyewitnesses confirm that the victim, Peter Howarth-Lees, was inside the mall when members of the religious police started following him. A confrontation happened when the British man entered a check-out lane reserved for women and families.
The religious police then questioned Howarth on why he had chosen the specific counter manned by a female cashier. He responded by saying he was with his wife.
After making the payment, Howarth was again confronted by the religious police as he was walking out of the mall towards his car and they started taking pictures of him and his car. Howarth retaliated by taking their pictures which further roused their suspicions.
The religious police demanded Howarth hand over his camera but he refused. A physical assault then took place. His wife came forward to defend Howarth who fell to the ground after a religious police member jostled him.
Following the assault, Howarth and his wife ran and locked themselves in their car, and the religious police members started pounding on their windows asking them to come out.
The British Embassy was contacted and the deadlock ended with Howarth and his wife being escorted home in a mission car.
The city police later called Howarth to inquire on the incident, and questioned other eyewitnesses and obtained photos taken by surveillance cameras.
Religious police spokesman Turki Al-Shelayel has ordered a committee to carry out a thorough investigation into the conduct of all the religious police members involved in the attack.
Sources at Al Hayat daily said Howarth will be meeting the Riyadh Prince Turki Bin Abdullah and religious police chief Dr. Abdullatif Al- Sheikh.
Howarth has reportedly been living in Riyadh for a two years and runs a business called 'Smile Productions'.
A first-hand account of the assault is revealed on a Saudi blog, Blue Abaya, where Howorth details the incident step by step in a post titled, The Attack of the Flying Muttawa.