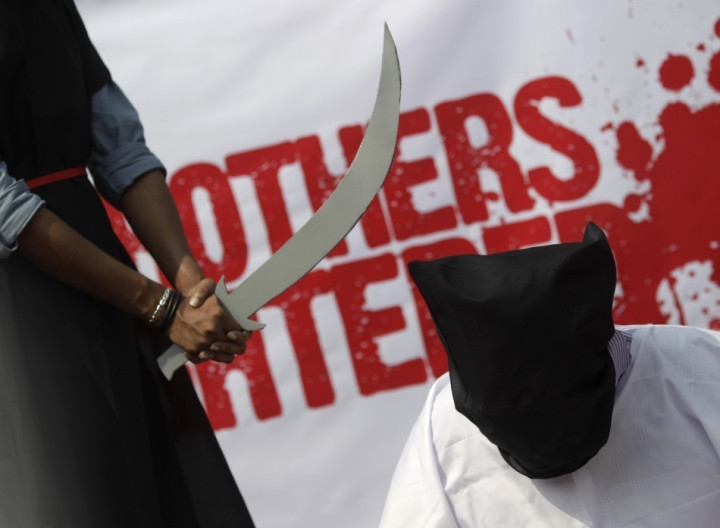 Saudi Arabia has categorically denied it has sentenced a man to have his spinal cord severed for paralysing a friend 10 years earlier.
Reports emerged that Ali al-Khawahir would be paralysed by the Saudi government after a judge passed down a retribution sentence - Khawahir had stabbed a friend in the back leaving him unable to walk.
Following widespread condemnation from human rights groups and the UK government, Saudi Arabia said the reports were untrue.
The justice ministry said: "The ministry would like to announce that this is utterly incorrect, and in fact the judicial ruling was contrary to that. The judge had shied away from demanding this punishment."
The ministry did not say what al-Khawahir's sentence was, however. He was jailed at the age of 14 for stabbing his friend and leaving him paralysed.
'Remove these terrible violations from the law'
Amnesty International said the retribution sentence was "utterly shocking" and "torture".
Ann Harrison, Middle East and North Africa deputy director, said: "Paralysing someone as punishment for a crime would be torture. That such a punishment might be implemented is utterly shocking, even in a context where flogging is frequently imposed as a punishment for some offences, as happens in Saudi Arabia.
"It is time the authorities in Saudi Arabia start respecting their international legal obligations and remove these terrible punishments from the law."
Saudi Arabia's justice system allows judges to reach verdicts and pass sentences that are based on their own interpretation of the law. Capital punishment is common, with floggings and amputations regularly passed down.
Past 'retribution' sentences have included eye-gouging, tooth extraction and death. In many cases, the victim can demand the punishment, grant a pardon or request financial compensation.
It had been reported that al-Khawahir's victim was willing to accept compensation of one million Saudi riyals (£180,000).
Al-Khawahir's mother told the Saudi Gazette: "Ten years have passed with hundreds of sleepless nights. My hair has become grey at a young age because of my son's problem. I have been frightened to death whenever I think about my son's fate and that he will have to be paralysed."