Saudi Arabia: Man who Paralysed Friend to have Spinal Cord Severed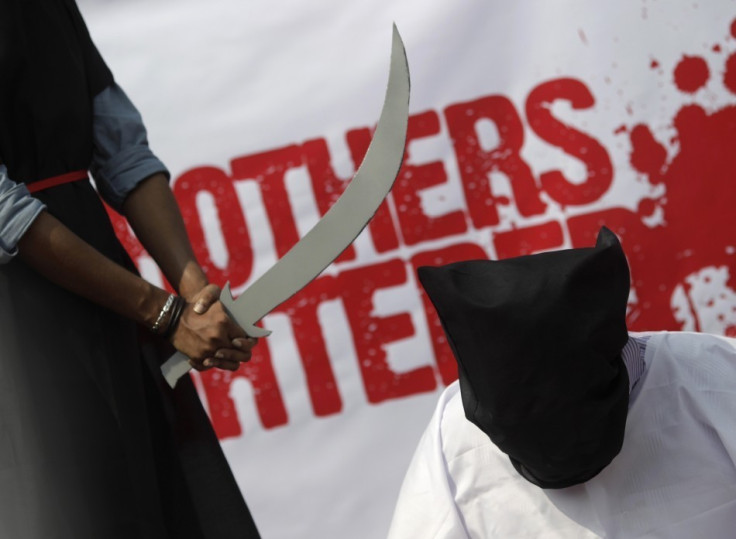 A Saudi court has ruled that a man who paralysed his best friend should now himself be crippled in an 'eye-for-an-eye' punishment.
Ali Al-Khawahir has been in prison since stabbing his friend in the backbone 10 years ago, when he was only 14 years old.
According to the Saudi Gazette, a court has ruled that the accused should now be "fully paralysed" unless he pays the compensation demanded by the victim.
Originally the victim asked for two million Saudi Riyals (£350,000) however this sum has since been reduced to one million Saudi Riyals (£176,000), according to Mail Online.
It is not clear how the punishment would be carried out. However it has been speculated that the victim's spinal cord would be severed.
Al-Khawahir's 60-year-old mother, who does not have sufficient funds to pay the compensation, has begged people to contribute to the fund.
"Ten years have passed with hundreds of sleepless nights. My hair has become grey at a young age because of my son's problem. I have been frightened to death whenever I think about my son's fate and that he will have to be paralysed," she said according to a report in Saudi Gazette.
Draconian
The concept of 'Qisas', or 'equal retaliation', is firmly entrenched in Islamic law, and the practice of chopping off the hands of thieves remains relatively common.
The use of 'eye-for-an-eye' punishments for other crimes is rare. However, in 2010 a Saudi judge asked several hospitals whether they could destroy the spinal cord of a man who paralysed a rival with a machete.
In the same year, a 22-year-old man who lost his foot and was left paralysed in a fight, asked the judge for an 'eye for eye' punishment for his attacker, his brother.
In 2000, an Egyptian worker's eye was surgically removed in a Saudi hospital after he was convicted of disfiguring a fellow citizen in an acid attack. The Egyptian convict's victim had refused £87,000 offered as compensation.
Saudi Arabia has been consistently criticised by other nations for its harsh punishments which include executions by beheading and firing squad.
The country has one of the highest rates of executions in the world, with 76 people killed by capital punishment last year. This year, 29 people have already been executed.
READ: Execution Central: Saudi Arabia's Bloody Chop-Chop Square
READ: Saudi Arabia: Women Finally Allowed to Ride Bikes - as Long as Male Relative Present
READ: Saudi Arabia Beheads and Crucifies Yemeni for Sodomy, Amnesty Releases Final Words of Man Executed for Robbery
© Copyright IBTimes 2023. All rights reserved.