Saudi Arabia's efforts to boost tourism in the Kingdom continue as the country's leadership aims to diversify its economy, which is highly reliant on oil sales.
The country said it is planning to introduce tourist visas, the latest of a series of announcements analysts believe defy old Islamic rules in favour of more moderate ones likely to attract foreign investments.
At present, tourists who plan to visit Saudi Arabia for reasons other than to attend the annual religious pilgrimage Hajj have to go through lengthy and expensive procedures to obtain a visa.
"Tourist visas will be introduced soon," Prince Sultan bin Salman bin Abdul Aziz, head of the Saudi tourism authority, said in a statement quoted by AFP.
His comments come as the country is to host its first archaeology conference (7-9 November) to highlight the Kingdom's historical and cultural heritage.
A series of sweeping policies have been introduced since the appointment of the new Crown Prince, Mohammed bin Salman, who wants his country to return to "moderate Islam".
The prince announced a $500bn (£381bn) project to create a new city, "Neom", envisioned as a hub for technological innovation.
A promotional video on Neom features women jogging as they wear crop tops and working alongside men in laboratories. The footage suggests the new city-state could be a place for women to gain more freedom in the conservative kingdom, where they are currently subjected to draconian religious restrictions.
Safaris, theme parks and resorts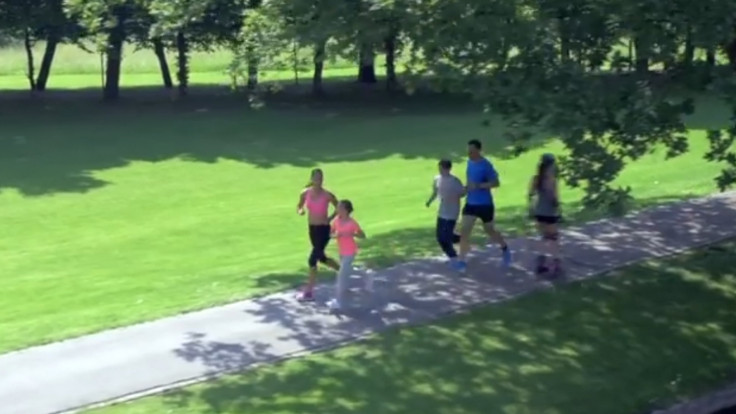 Saudi Arabia also announced a project to build recreational facilities in Al-Qiddiya, southwest of Riyadh, including a safari and a Six Flags theme park.
"Al-Qiddiya will contribute to Saudi Arabia's diversification drive and boost national economic development," an official told the Saudi Gazzette. He added that the project will also create job opportunities for both Saudi men and women.
The project was announced in October, just a few months after the country said it was planning to build a luxurious Red Sea resort with looser laws for women, who will be allowed to wear bikinis.
Saudi women are banned from wearing revealing clothes while in public. As per the country's strict dress code, they must wear a loose garment called abaya – usually black – and a headscarf.
But all this is likely to change in the future, at least for female tourists and Saudi women who visit specific areas of the country where conservative Islam will not have a full grip.
"Saudi Arabia formulated a new flexible tourism policy in the backdrop of 'Vision 2030', a road map for economic and developmental action in the Kingdom," Naseer Giyas, journalist and researcher with a focus on Middle East and Muslim affairs, told IBTimes UK.
"Apart from promoting religious tourism, they are creating spaces in Jeddah and Riyadh for Western tourists."
However, not everything will be permitted in the country. Alcohol will be still forbidden, even in Neom.
"We can do 98% of the standards applied in similar cities. But there is 2% we can't do, like for example alcohol," Prince Mohammed said as he unveiled the ambitious Neom project at the Future Investment Initiative conference in October.
"A foreigner who desires alcohol can either go to Egypt or Jordan. So I think it will give the foreign investor and the foreign visitor their needs without harming regulations," he continued.
It might not be easy to alter cultural and religious values in a country that has been ruled by strict Sharia laws for decades. However, the Kindgom's young population is striving for changes.
"There are evident repercussions the current regime will have to face. Because at least 20% of the population doesn't like these radical changes in the society but the majority of the young population doesn't have any issue. Giyas said.
"For the sake of foreign investments, they are ready to import Western values in the Kingdom. In the near future, they may allow alcohol in certain places, but maybe not in the proximity of the two holy cities, Mecca and Madina," he concluded.