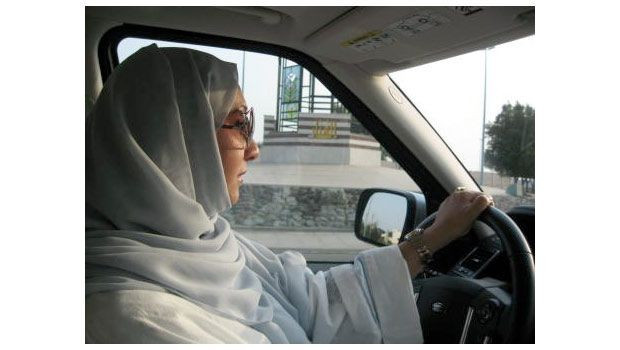 Saudi Arabia King Abdullah has overturned a court ruling which sentenced a woman to 10 lashes for breaking the country's ban on female drivers, reports say.
Although not officially confirmed, the ruling was tweeted by a Saudi princess and reported by AP news agency citing an unnamed official.
The woman, named Shaima Jastaina, was found guilty of driving in Jeddah in July.
It was the first time that a sentence had been handed down for breaking the long time ban in the ultraconservative Muslim nation.
"Thank God, the lashing of Shaima is cancelled. Thanks to our beloved king," tweeted Princess Amira al-Taweel, wife of Saudi Prince Alwaleed bin Talal.
"I am sure all Saudi women will be so happy, I know I am."
Jastaina was sentenced on Monday - a day after King Abdullah allowed woman to participate in municipal elections in 2015 for the first time.
Two other women are due to appear in court later this year on similar charges, reports say.
Saudi Arabia is the only county in the world that bans woman from driving, both Saudi and foreign. Although there is no written law, the ban is rooted in deep religious and traditional views.