Saudi Arabia says the model known as Khulood has been released without charge after a video of her defying the country's strict Islamic dress code went viral.
Khulood featured in several Snapchat videos showing her walking through the ultra-conservative region of Najd wearing just a miniskirt and crop top, her midriff exposed, prompting outrage in the kingdom.
Khulood was arrested yesterday (18 July), prompting fears that she may face jail time or even a public flogging.
However, a statement released by the Saudi Center for International Communication said today that police had released her without charge, according to Associated Press.
The statement did not refer to her as "Khulood". In fact, it did not name her at all.
It said she was released on Tuesday evening after a few hours of questioning and that the video was published without her knowledge.
The incriminating footage showed her walking around an empty historic fort in Ushaiager, a village north of the capital, Riyadh, in the desert region of Najd, where many of Saudi Arabia's most conservative peoples are from.
Her dress, not immodest by Western standards, was in apparent breach of hard-line Saudi law, which dictates that women must wear loose fitting robes from the shoulder to the toe called "abayas" in public, as well as a headscarves if they are Muslim.
The videos provoked an uproar that simmered along fierce divisions within Saudi society about women's rights and the restrictions imposed on them by Wahhabi culture.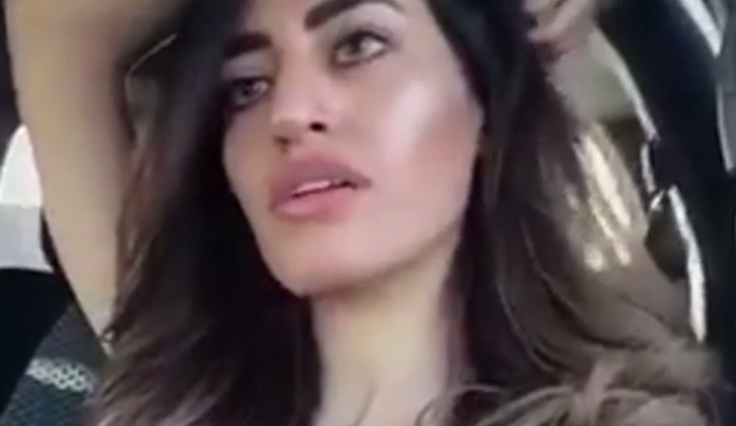 Citizens debated whether she should be locked up for her crime or praised for taking a stand against what some regard as an outdated dress code. The episode garnered the attention of the global media, keen to see how Saudi authorities would respond to the affront.
The full identity of Khulood remains a mystery as does the identity of whoever filmed and uploaded the video, and what their motivation was.
"She admitted to visiting the site in question with a male guardian, and that the viral videos were published by an account attributed to her without her knowledge," Saudi Arabian police said yesterday, according to local reports.