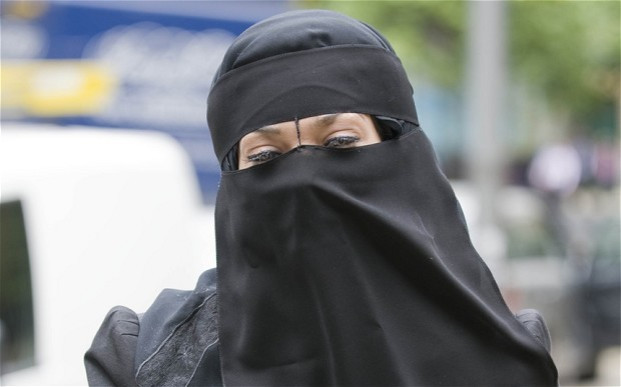 A woman who allegedly conned London property developers out of £14m by posing as a Saudi princess has told the high court that she is so wealthy that she spent almost £1m on perfume in two months.
Sara al-Amoudi, 30, is accused of being a former prostitute who swindled Amanda Clutterbuck, 56, and Ian Paton, 45, out of luxury flats in Knightsbridge and Chelsea by masquerading as royalty.
She is said to have boasted of 'limitless wealth' and even convinced HSBC to lend her £4m, while a statement from Barclays suggested she had £165m in her account.
The 'princess' denies the allegations and told the judge that she can prove her wealth is genuine with pictures of her enormous shopping sprees.
She claimed that she was so addicted to blowing up to £100,000 during shopping spheres that she had to seek medical help for her addiction.
"I have a problem with shopping - I go to doctor. In the last two months my perfume, only the perfume - $1.4m [£912,000]. I can show you the pictures," she said.
"I'm afraid I'm addicted to spending money, and get through enormous amounts of cash. I can easily spend £50,000 to £100,000 in one spree."
Mr Paton and Miss Clutterbuck claim they lost everything after getting involved in a multi-million-pound scheme to redevelop prime sites in the capital with Amoudi.
They claim that they realised they had been tricked after the joint venture collapsed.
"I thought I was living through an Alfred Hitchcock film, in which reality seemed to be totally distorted. Mr Nichol had drunkenly admitted that the so-called Saudi Arabian "princesses" were in fact prostitutes," Clutterbuck said in a statement.
However, Amoudi told the court she had an affair with Paton and that he borrowed some £5m of money she received from Saudi Arabia. She also claimed that six exclusive London flats were signed over to her name to make repayments to her.
She claimed she was an honest woman and had been given £10 million in cash by her family in the last decade, which she kept hidden under her bed.
Amoudi has been seen arriving at court in a chauffeur-driven black Rolls Royce, with an HRH number plate.
The case continues.