Saudi who 'kept maid as sex slave' denied parole in US for refusing to attend sex offender course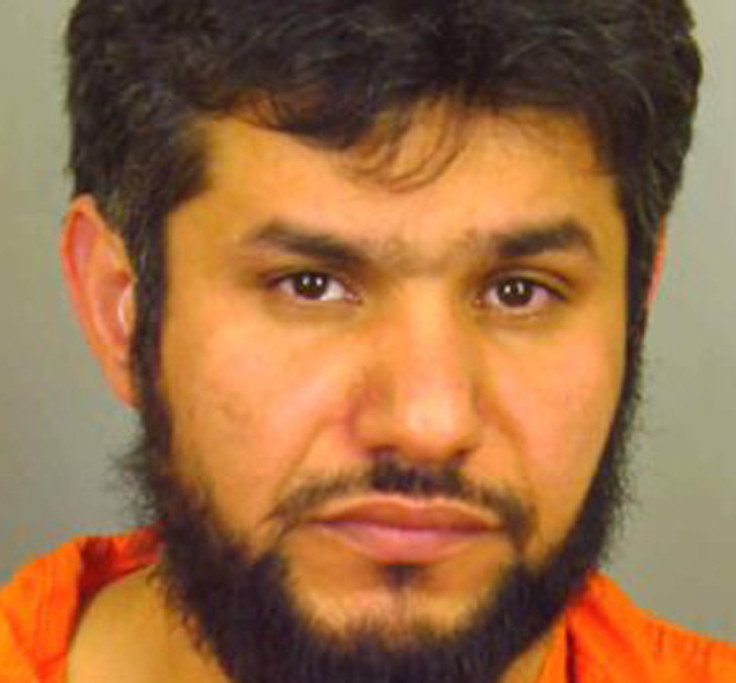 A Saudi national who was convicted of keeping his Indonesian maid as a sex slave has refused to attend a mandatory sex offender's course, arguing that his Muslim beliefs do not allow him to look at pictures of scantily-clad women.
Homaidan al-Turki, 45, was jailed for 28 years in 2006 after his maid claimed she had been forced to work 12 hour days with no break and then locked in a cellar and abused regularly by the Saudi, who was in the US on an academic scholarship with his wife and five children.
Al-Turki's sentence was reduced in 2011 to eight years-to-life but his parole applications have been repeatedly denied because of his refusal to attend a sex offenders course.
Al-Turki told prison officials in 2013 that the sex offender treatment programme "conflicts with [his] Islamic faith", according to a letter by the then executive director of the Colorado Department of Corrections, Tom Clements.
His lawyers told the court in the same year that the programme: "would require [him] to look at photos that included women in bathing suits or undergarments as part of the evaluation process", AP reported.
A Colorado Department of Corrections spokesperson told IBTimes UK: "Our treatment program does not show photos or images of scantily clad women" but that it would involve open discussion and admission of his offenses, which al-Turki has always denied.
Al-Turki's extremely complex case began in 2004 when he, his wife and the maid – who the family had brought to America from their home in Riyadh – were arrested by US immigration over visa issues. The housekeeper claimed that she had suffered four years of exploitation and abuse by the family, including being sexually abused in a cellar in the al-Turki home.
After a two-and-a-half week trial - where it also emerged that al-Turki was being investigated by the FBI over potential terrorist links - he was convicted and given 28 years for sex offences and unlawful imprisonment. This was reduced to eight years in 2011 with a Colorado judge arguing that the original sentence had been "excessive".
The case has become a cause célèbre in Saudi Arabia, with Al-Turki's conviction and subsequent failure in 2013 to persuade the courts to allow him to serve his sentence at home garnering major media coverage.
As well as the refusal to take the mandatory treatment, prosecutors argued that there was no guarantee that the Saudi authorities would not release al-Turki as soon as he landed in Riyadh.
A hashtag in Arabic featuring al-Turki's name had got over 900 thousands tweets by Thursday, and prominent media figures had made statements calling for his release.
Many Saudis consider al-Turki's conviction to be politically motivated and that his original jailing was the product of anti-Muslim bias in the wake of the September 11 attacks. They point to his original investigation on terrorism charges as evidence that the US government wanted to frame al-Turki anyway it could.
Abdullah al-Mudaifer, a TV presenter at Rotana in Riyadh, said: "The majority of people in Saudi Arabia believe he has been subject to fabricated charges. Even those who believe he is guilty suggest that 28 years [the length of his initial charge] is long for this kind of conviction."
Speaking from Riyadh, al-Turki's son, Turki, called on the Saudi government to get involved in lobbying for his father's release.
"We tried all possible ways through jurisdiction but it cannot offer any solution. I urge the Saudi government to use its political power to put more pressure on the US government to release my father," he told IBTimes UK.
Homaidan's friends and family launched a campaign for his release in 2010, releasing a video featuring prominent Saudi celebrities, including authors, clerics, TV presenter and football player requesting President Obama to free him. His son has argued that anti-Muslim sentiment in the wake of the 9/11 attacks led to his conviction.
"The hate and the misconception created after the attack influenced the jury verdict. Topics like women's rights in Saudi and Islam were regularly brought up in the court, just to associate my father with negative perceptions," he said.
He has also argued that the FBI has intervened in his case and even promised that he would be released if he returned to Saudi Arabia and spied for the US.
Al-Turki said: "We are optimistic that King Salman will do the necessary actions to secure the return of my father."
© Copyright IBTimes 2023. All rights reserved.