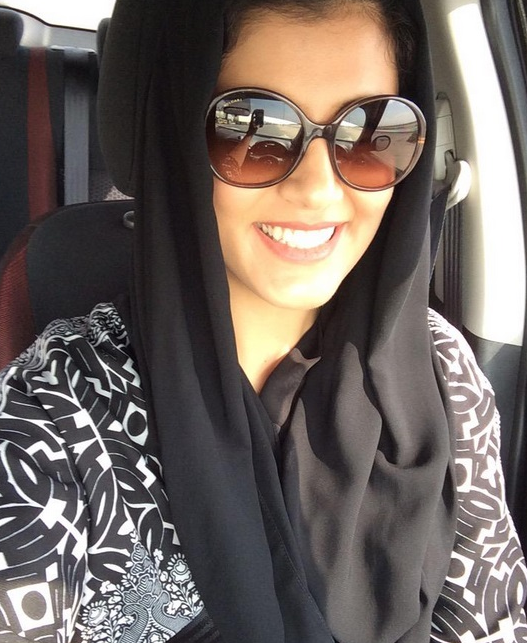 A Saudi Arabian woman who tried to brave driving into the country was arrested on Monday (1 December) at the United Arab Emirates' border and detained for a day, activists said.
Lujain Hathloul was attempting to defy the driving ban on women in the Kingdom –the only country in the world where women are banned from driving.
"I have been at the Saudi border for 24 hours. They don't want to give me my passport nor will they let me pass," Hathloul tweeted on Monday before her Twitter account was terminated, reported Gulf News.
"The customs (department) have no right to prevent me from entering even if in their opinion I am 'a violator' because I am Saudi."
Hathloul claimed that her driving license "is valid in all GCC countries" –the six-nation Gulf Cooperation Council includes Saudi Arabia.
Six hours into her detainment, Hathloul joked on Twitter, "If someone brings me a horse or a camel to the border, maybe then I'll be allowed to pass."
A UAE-based Saudi journalist and female activist, Maysaa Al Amoudi, who arrived at the scene to support Hathloul was reportedly also arrested, confirmed an anonymous activist who said: "they transferred her [Hathloul] and Maysaa... to the bureau of investigation."
Hathloul alleged that she was confined in her car for a long period of time and thanked Al Amoudi for bringing her some basic supplies, like a toothbrush.
"Thank God I still have some petrol left. If it weren't for that I would have died of the cold last night and my phone switched off. Yaala, I am almost 20 hours now at the border," Hathloul posted on Twitter.
According to activists, several women have attempted to defy the driving ban on women in the Kingdom and later been arrested or had their cars confiscated.
Referring to Hathloul, an activist said, "She knew that they wouldn't let her pass."
Saudi Arabia blocks website that reported on Lujain Hathloul

Meanwhile, Saudi authorities blocked the website of the Gulf Centre for Human Rights (GCHR), a regional human rights group that first reported arrests of Hathloul and Al Amoudi.
A statement on the GCHR website said: "Maysaa Al-Amodi was arrested, without being given a reason, on arrival at the Saudi Arabia-UAE border on her way to deliver some personal materials to the scholarship student, Lujain Al-Hathlol, who was also arrested after arriving by road from UAE.
"Reliable reports confirm that Maysaa Al-Amodi is being held at the central prison in Al-Ahsa while Lujain Al-Hathlol is kept at the Al-Ahsa Girls House."