Say Yes To The Dress return date and trailer: First look at Randy Fenoli's bridal gowns revealed
A bride is determined to get matching outfits for her lapdog when she walks down the aisle.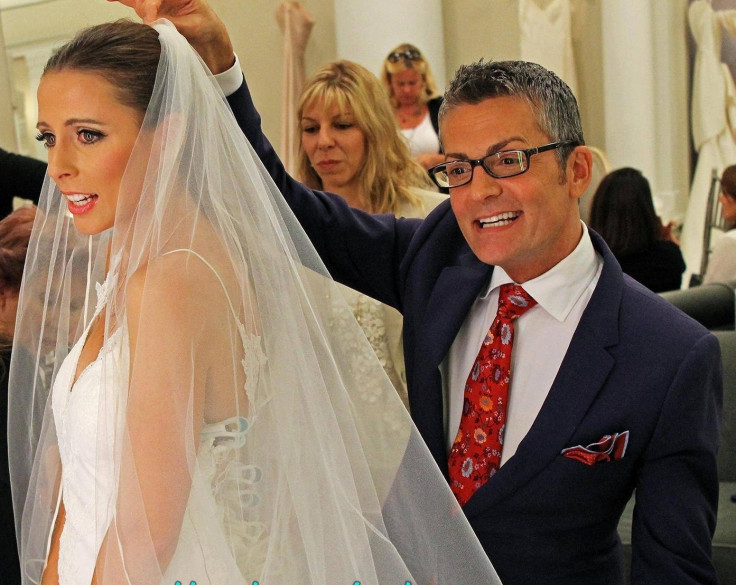 Manhattan's Kleinfeld Bridal is gearing up for yet another busy and action-packed season as Say Yes To The Dress returns on TLC on 6 January. Like every year, bridal fashion designer Randy Fenoli and his crew of professionals will be catering to some of the brides' unique demands, and that includes a pooch in the wedding as well.
Season 16 of the hit reality show premieres on TLC on Saturday, 6 January, at 8pm EST. And ahead of the show's return, the network has released a sneak-peek video, teasing the drama that's about to unfold.
Watch the trailer for SYTTD season 16 on TLC's official website.
"On this season of Say Yes To The Dress," says Randy as the camera pans to the crew, who are ready to bend over backwards to get the ladies to say "Yes".
First, there's a bride-to-be, who is determined to get her lapdog a matching outfit when she walks down the aisle, then there is a circus-themed wedding, and finally, a family which is totally disapproving of their daughter's rebellious choice of a black wedding gown.
With all this pressure mounting, will Randy be able to handle his bridal bandwagon?
Teasing the premiere of the 16th season of Say Yes To The Dress, the 53-year-old bridal stylist even shared a sneak-peek on Instagram. "Saturday, January 6th Season 16 premiere! @kleinfeldbridal @sayyes_tlc@tlc @kleinfeldbridal @weddex@meghanmarkle," Randy posted, sparking further curiosity by tagging royal bride-to-be Meghan Markle in the post.
Another reason to look forward to this season of the TLC show is Randy's return to the runway after almost a decade, with the bridal fashion veteran all set to showcase his collection. However, before he kicks off his show, he seems to be a bundle of nerves.
"Bridal gowns have become much sexier and more fashion forward," he told People magazine. "There are more illusion necklines, back detailing and playfulness in bridal now. The industry is steeped in tradition but I would like to think I am bringing something fresh and new to the space."
Catch all the drama, and also Shark Tank's Barbara Corcoran and a mariachi band, when Say Yes To The Dress airs on TLC in January, 2018.