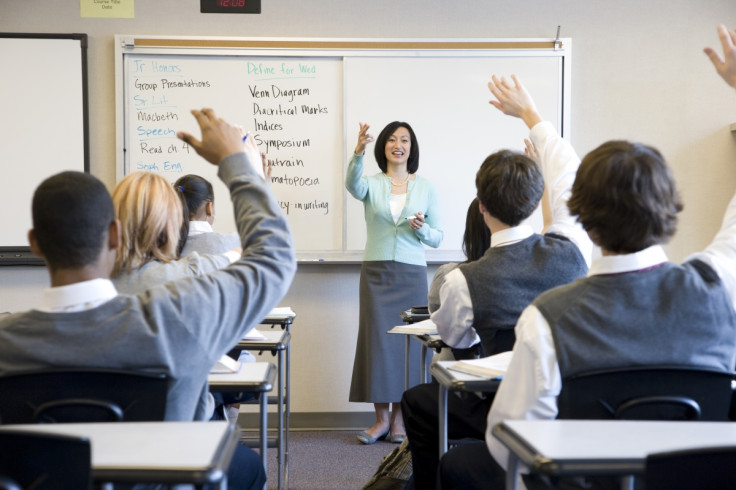 One school in England has banned pupils from raising their hands in the air to answer a question.
The age-old practice has been stopped in Samworth Church Academy in Mansfield, Nottinghamshire, after its principal, Barry Found, wrote to parents saying that it did not help pupils' education.
"We find that the same hands are going up and, as such, the teaching does not challenge and support the learning of all," he wrote.
"We will use a variety of other techniques to ensure that every student is challenged and developed in class through our questioning and that every student has opportunities to contribute," The Times reported.
However, Michael McKeever, former head of the Trinity School in Aspley, Nottingham, criticised the decision, saying: "It is totally unnecessary because a good teacher wouldn't go back to the same person. You make sure everyone in the classroom is engaged," The Times reported.
Jane Crich, of the NUT, said: "I don't know if there was a discussion before the decision was made but it shows a lack of respect to the teachers at the school."
Lucinda King, whose child attends Samworth, wrote online: "My son is disappointed as he fears being chosen randomly if he doesn't know the answer but equally won't get the opportunity to raise his hand when he does know the answer."
But one parent backed the idea. Lyn Jones said, according to Mail Online: "The kids soon get used to it and as mentioned, it's to give all kids the chance. It is also so that the teacher can encourage speaking and listening as and when is appropriate."
Such a policy has been followed at other educational institutions, such as Edinburgh University whose students' union banned students from putting up their hand at meetings, saying that it could violate the "safe space" of others.