Scientists building nanobots for earthlings to play Pokemon Go-style AR games on the moon
Robots will be able to navigate the lunar surface in an AR environment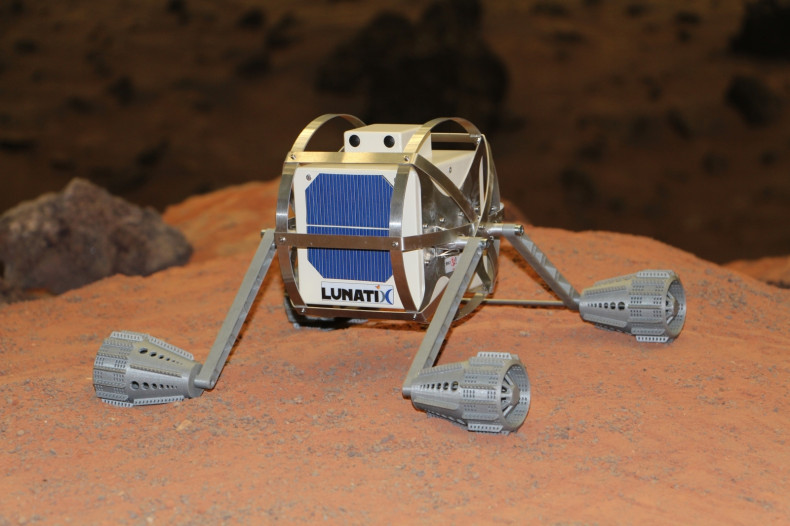 The European Space Agency (ESA) wants to take AR gaming to the moon. A team of space engineers have built a nanobot that can be controlled and played within an AR environment by gamers from earth.
ESA sought to make its vision of a "Moon Village" — a permanent base on the moon to aid future space exploration — not only technically viable but profitable as well. Challenged with finding a profitable business, Lunatix, a team of researchers, came up with the idea of putting nanobots on the moon for gaming.
Team Lunatix have designed robots that can jump 3m high and 10m across in the 1/6<sup>th gravity of the moon's surface. This will make it possible to create an exciting AR gaming environment on the moon while also studying its intricate geography.
The ESA plans to launch a series of nanobots, which will go with a mobile platform like rover where the robots will be stored, protected, and recharged during lunar nights. The rover platform will also carry within itself a "scientific payload", according to the ESA.
The Lunatix team says its nanobots have gone through extensive testing and could survive the harsh conditions of outer space, including radiation and lunar dust exposure that it is likely to face.
"Through the Nanobots, humans will be experiencing the Moon in near-real time, with a two-way delay of around three seconds," Jon Reijneveld, system engineer at Airbus Defence and Space, who was part of the research team, said."They could be seen as the first inhabitants of the Moon Village."
Lunatix is ready to be launched as a company next year now that the study has been completed, according to the ESA.
A paper published by Lunatix noted that the nanobots will communicate with its rover platform through WiFi and the rover will transmit signals back to a control centre from where scientists, gamers, and the general public will be able to control the bots.
The bots will have a 360 degree camera while scientific and data information will be handled by the Rover Platform.
Gaming technology for this mission may include an augmented reality landscape of the surface similar to Pokemon Go with players controlling robots on the moon's surface. This aspect, according to Lunatix, "is considered to have a significant potential, especially since there are no competitors already offering similar services".
Lunatix has said that it has not identified any significant legal and regulatory issues with this mission.
While gaming is expected to bring in profits through subscriptions, it is not the mission's only motive. The "highly agile" nanobots will be able "to probe sites of scientific interest such as lunar lava tubes" according to the ESA.
Deployment of the Lunatix concept is expected to take around four years after which people will be invited to play and participate. If this venture turns out to be successful, the company wants to take the idea to Mars as well.