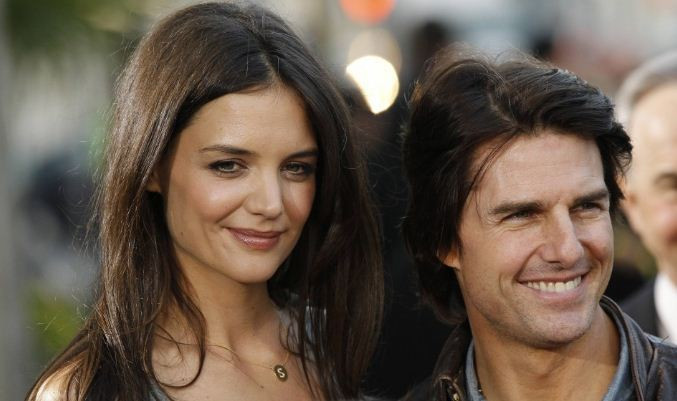 The divorce of superstars Tom Cruise and Katie Holmes will be back in the spotlight, when a new book on Scientology and Hollywood releases in January.
The book delves into the lives of the two most famous Scientology follower celebrities - Tom Cruise and John Travolta - as it explores the controversial religious movement.
The breakdown of the Cruise-Holmes relationship has been blamed on the Mission Impossible star's absolute devotion to Scientology theology. The faith also played a role in the life of Travolta (a follower since 1975) and his 20 year marriage to actress Kelly Preston. However, the Grease star famously said, in 2009, the couple attended counselling to help their marriage.
A note about the book, for a listing on Amazon.com, reads: "We see the ways in which the church pursues celebrities, such as Tom Cruise and John Travolta, and how such stars are used to advance the church's goals."
Written by Lawrence Wright, and published by Knopf, Going Clear will be on the bookshelves on 17 January. The a Pulitzer Prize-winning author (The Looming Tower, 2006) conducted more than 200 interviews with both practicing and former Scientologists to build a comprehensive image of the religion.
The Amazon.com's note continues: "At the book's center, two men whom Wright brings vividly to life, showing how they have made Scientology what it is today: The darkly brilliant science-fiction writer L. Ron Hubbard, whose restless, expansive mind invented a new religion. And his successor, David Miscavige-tough and driven, with the unenviable task of preserving the church after the death of Hubbard. In Going Clear, Wright examines what fundamentally makes a religion a religion, and whether Scientology is, in fact, deserving of this constitutional protection. Employing all his exceptional journalistic skills of observation, understanding, and shaping a story into a compelling narrative, Lawrence Wright has given us an evenhanded yet keenly incisive book that reveals the very essence of what makes Scientology the institution it is."
Going Clear: Scientology, Hollywood, and the Prison of Belief, is available in the UK at a pre-release price of £21.25.