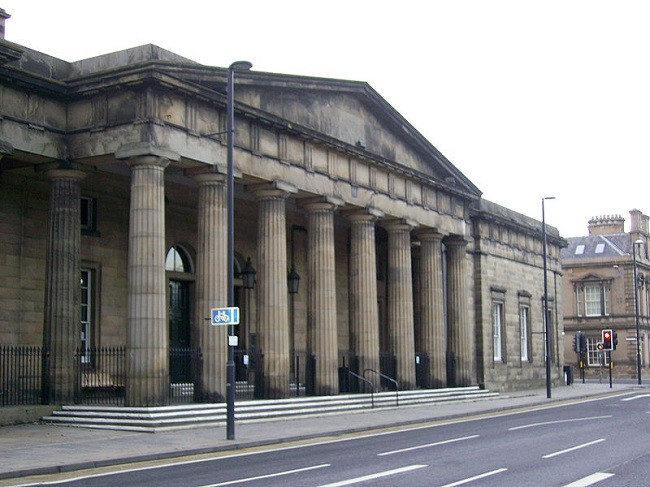 A homophobic mother punched her son in the face after he announced to his family he was gay, a court heard.
Mother-of-11, Emma Green, violently attacked her son at a family party because she could not handle her son was having a relationship with a man.
Perth Sheriff Court heard she assaulted him in front of police officers and shouted at him: "You bender, you take c*** up the a***. You're nothing but a dirty q****."
When police told her she was going to be arrested she replied: "I'm homophobic. I don't care – I hate the little gay b******."
John Adams, defending, told the court Green "took umbrage at his actions and reacted in anger".
Adams said: "She certainly isn't proud of her actions. She was motivated by his sexual orientation.
"She has reacted more in anger. That has not got a bearing on the relationship now.
"There is no ongoing ill-feeling between them."
On Wednesday she admitted to assault ­aggravated by sexual prejudice outside her home. Although assault charges were dropped against her.
Initially officers arrested 21-year-old Scott for suspected assault when trouble escalated at the home in Kinross, Scotland.
Sheriff Lindsay Foulis told her: "If she hadn't been so stupid as to strike her son when he was being held by police officers, nine times out of 10 this wouldn't have seen the light of day.
"You can't act in this way and it was added to by the fact it was prejudiced."
Green claimed she lashed out in self-defence and not because her son was gay.
She added: "I just wish none of this had ever happened.
"I've got enough on my hands looking after the rest of the family."
She was ordered to pay £100 compensation to her son and a £200 fine.