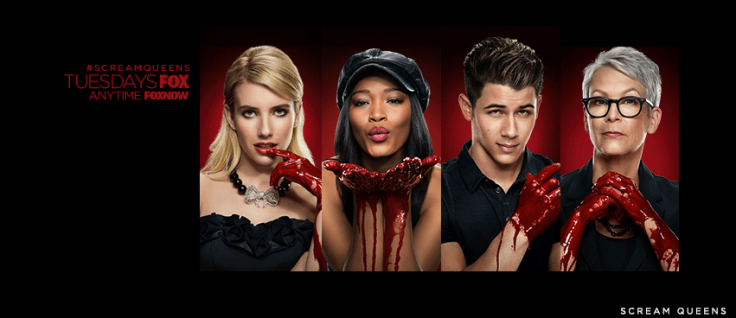 Scream Queens is nearing its finale and very soon fans of the Fox horror comedy drama will see the real face behind the dreaded Red Devil. Episode 11 of the popular show will reveal the identity of the serial killer who is roaming free within the Wallace University and is on a killing spree inside Kappa Kappa Tau sorority house.
The synopsis of the pre-finale episode titled Black Friday reads: After the horror-filled events of Thanksgiving, the Chanels decide to celebrate their favorite holiday -- Black Friday, but the Red Devil has plans to stop their shopping spree. When the Kappas conclude that Dean Munch is the killer, they set a plan in motion to stop her once and for all. Meanwhile, Denise lands yet another job, Chad offers Pete a chance to join the Dickie Dollar Scholars and someone confesses to being the murderer.
Click here to watch the episode live stream online on Fox's official website in the US. The latest Scream Queens episode will air on Tuesday (1 December) night on Fox network.
In the previous episode, the sorority sisters came back to KKT to have the Thanksgiving dinner with Munch. While the girls were expecting a night full of food and fun, it turned into a nightmare after they discovered that the turkey was replaced with the severed head of Gigi, the foster mother of the bathtub twins who are killing people inside KKT in order to seek revenge.
As hinted in the synopsis, the Red Devil will finally reveal his/her identity. Everyone in the sorority doubts Munch as the killer as they think she has the best motive. However, fans speculate that it might be Hester, who came into the house as a naive neck brace wearing girl but later transformed into a mastermind who was challenging KKT queen Chanel in every other way.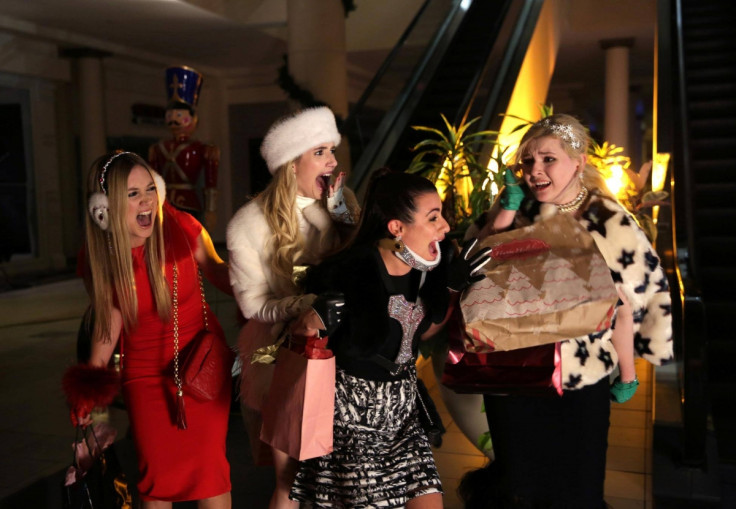 Speculations are high that she is one of the bathtub twins and will reveal her real motive behind the killings inside the Kappa house. Keke Palmer, who plays Zayday in the popular series, hinted that show creator Ryan Murphy has already said the killer is obvious.
"Ryan [Murphy] said in the beginning that the killer was obvious. So he made us believe that it wasn't obvious, but it honestly was really obvious. I'm so excited to see what people think," she told Instyle.