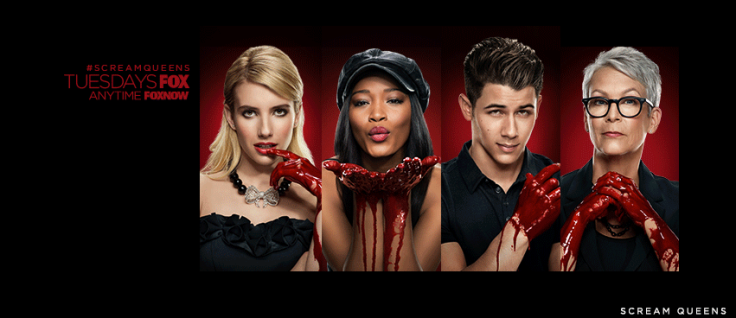 Kappa Kappa Tau is certainly the most unsafe place in Wallace University and the upcoming episode of Scream Queens will prove exactly that. The Halloween special episode is titled Seven Minutes In Hell and will focus on Chanel's next plan to regain the KKT president's post.
However, she will still face tough competition from Zayday as she has emerged as the biggest threat to the sorority queen. The synopsis suggests that in order to avoid the Red Devil's deadly attack, Chanel will plan a party. But it will turn into a nightmare as the serial killer strikes and brings more deaths.
Here is the episode 6 synopsis: "In an attempt to protect herself from the killer, Chanel makes a surprising decision, which leaves Zayday in a position of power. To stay close to each other, the girls of Kappa Kappa Tau host a slumber party, but when a shocking discovery is made, not everyone will survive the night."
Click here to watch the Seven Minutes In Hell live stream online. The latest Scream Queens episode will air on Tuesday 20 October between 9 and 10pm ET/PT on FOX network.
In the previous episode, in a surprising move, the Red Devil behaves gently with Zayday after kidnapping her. However, she finds his attitude creepy and stabs him with a fork in a bid to escape from his claws. It will be interesting to see who the next victim of the dangerous serial killer is.