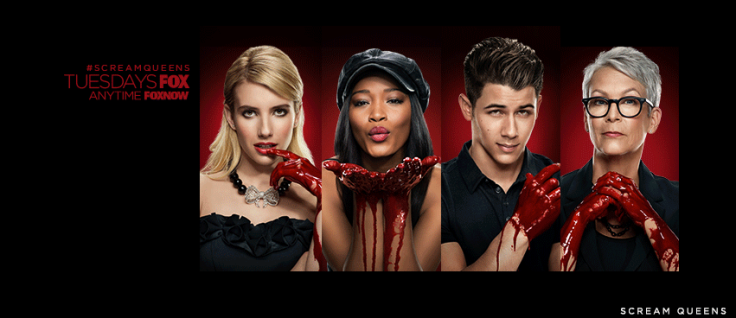 Ryan Murphy knows how to keep his fans hooked to his horror comedy Scream Queens by bringing an unexpected twist in each of the episodes. The series has already killed off major characters including the one played by Ariana Grande. The terror of the Red Devil is rising with each passing day but that doesn't stop Chanel from making evil plans to remain the queen of the Kappa Kappa Tau sorority house.
In the previous episode, Lea Michele's Hester got a much-needed makeover when she dumped her neck brace for good and adopted a glamorous look. In the upcoming episode, she will be accepted by the KKT president as her sixth assistant (or Chanel#6).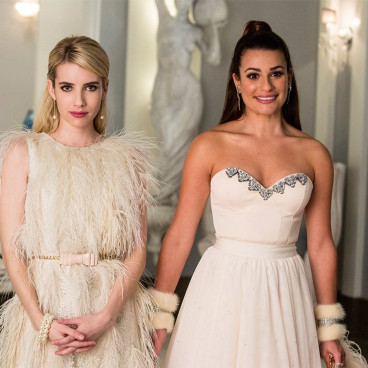 But that does not mean that Emma Roberts's character is safe in the sorority house as Hester is planning to grab Chanel's ex-boyfriend. Her devious politics inside the sorority house may bring more twists in the already twisted show.
Even as the question about who the real face behind the scary Red Devil attire remains unanswered, Michele hinted that the show may have three different killers. In an interview for KIIS FM's show On Air With Ryan Seacrest, she revealed that the show will have three different finales.
"Ryan said he's going to make us film three different endings with three different killers. We don't even know and we won't know until the finale airs. I could be the killer and I don't even know" the former Glee actress said.
The official synopsis of episode 4 titled Haunted House reads: "As Halloween approaches, Chanel creates a devious plan after Zayday makes a shocking announcement. Meanwhile, Grace and Pete pay a visit to a mysterious woman with ties to Kappa's past. Also, Hester grows closer to Chad, Denise continues her search for the red devil killer and Dean Munsch does everything in her power to keep Wallace University open."
Scream Queens episode 4 will air on Tuesday 6 October on FOX network. Click here to watch it live stream online.