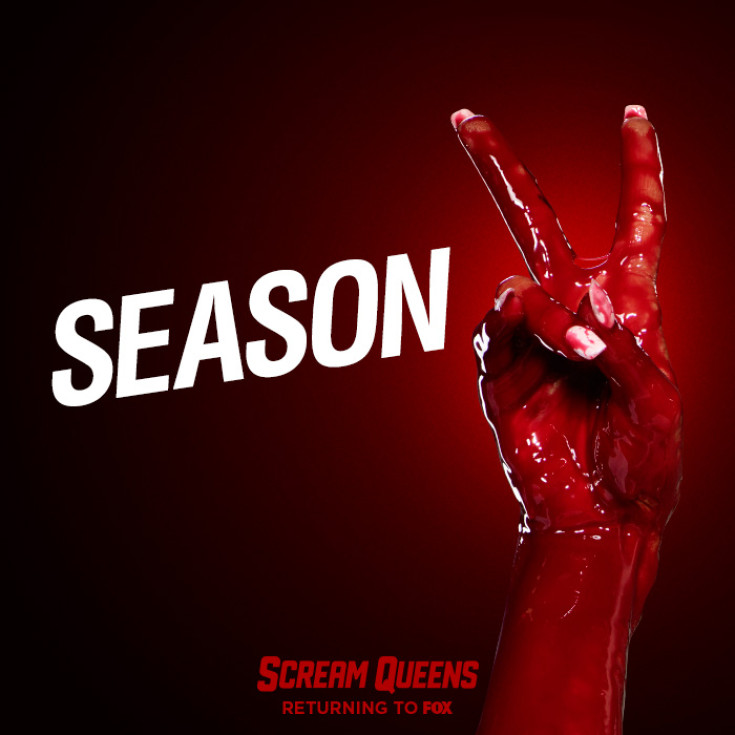 Fox's thriller series Scream Queens season 2 will leave the scary sorority house Kappa Kappa Tau for good and will relocate to a creepy hospital. Season one of the horror comedy narrates the story of the mean girl Chanel Oberlin (Emma Roberts) and her minions as they play dirty tricks on the newly joined sorority girls amid the serial killings by a mystery person clad in the Red Devil costume.
Jamie Lee Curtis, who plays KKT's Dean Cathy Munsch in the popular series, has teased a darker season 2 with scary rooms and plenty of blood. "I think it'll be dark. I think it's going to be very dark. It's in a hospital, [there's] a lot of darkness in hospitals — dark hallways, scary rooms, sharp objects, a lot of blood, disinfectants," she told E Online.
The Ryan Murphy-directed series will bring back its lead casts who survived last season's bloodshed. Along with Dean Munsch, Chanel, her minion Chanel #5 (Abigail Breslin), Zayday (Keke Palmer) and Hester (Lea Michele) aka one of the Red Devils will return to the show.
Along with the old cast, Ryan Murphy will introduce a new set of characters for the hospital plot and Roberts has hinted at a wild season two ride although she admitted they are yet to read the script.
"We're adding some incredible new cast members that you'll find out about soon. It's going to be fun, it's going to be wild. We haven't even read a script yet, though, so we actually don't know what's going to happen," she told the news outlet.
Season one unmasked the Red Devil killer in the finale, where Hester appeared to have made peace with her troubled past and dumped the Red Devil mask. Chanel and her gang were shifted to a mental hospital.
It remains to be seen whether Chanel will be back to playing her glamorous avatar or if she will still be an inmate of the mental institute when the show returns on Tuesdays in autumn this year.