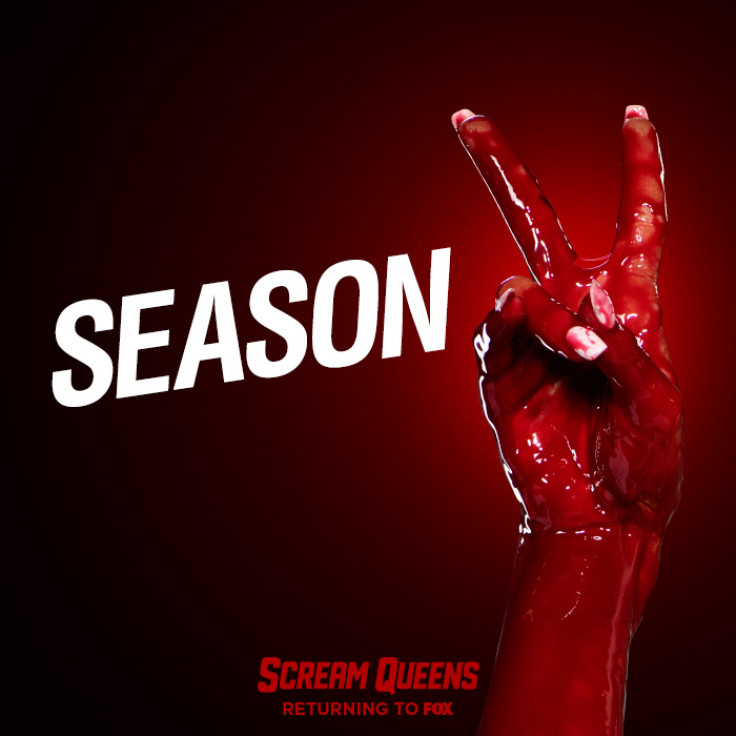 Scream Queens season 2 will return to bring the creepy fun-factor back on television. The show will see the return of Hester aka Red Devil, the mastermind behind the series of deaths inside the sorority house Kappa Kappa Tau.
Hester's return was confirmed by Lea Michele, who plays the character. "I am 100% returning to 'Scream Queens,'" she told Extra TV. "I'm so excited... It was so fun going from 'Glee' to 'Scream Queens' and getting to play this crazy character... We're going to start filming in the summer. I can't wait to go back."
More details about the show's filming and cast will be declared during Paleyfest in Los Angeles, which is scheduled to take place on 12 March. Jamie Lee Curtis (Dean Munsch) has hinted at her return to the show by tweeting her presence during the fan, cast and crew interaction at the Dolby Theatre.
The filming for the horror comedy show by Fox will begin in summer and will shift its focus from the KKT building to an eerie hospital. The second season of the series is expected to bring more blood and gore coupled with never-ending mysteries.
It will be interesting how Hester will be projected by director Ryan Murphy. In season 1, Hester was the other child of the bathtub twins who murdered her foster mother Gigi and twin brother Boone, besides several other people in and around the sorority house of Wallace University.
The show ended with Hester dumping the Red Devil mask and it appeared as if she was at peace with her troubled past.
Chanel, the queen of KKT, on the other hand, was shifted to a mental hospital. Speculation is high that Chanel's hospital may play a major role in setting up the plot for season 2.
According to the initial synopsis of the upcoming season, the characters will unfold some of the most fascinating and bizarre medical cases in the hospital.
Jamie Lee Curtis (Dean Munsch), Abigail Breslin (Chanel #5) and Keke Palmer (Zayday) are yet to confirm their return to the show but speculation is high that they will be back with Scream Queens season 2, which is yet to get a premiere date.