Scream Queens season 2 will not air on 25 October: Is Hester helping Green Meanie in hospital murders?
The Fox horror- comedy is on a Halloween break and will return on 1 November.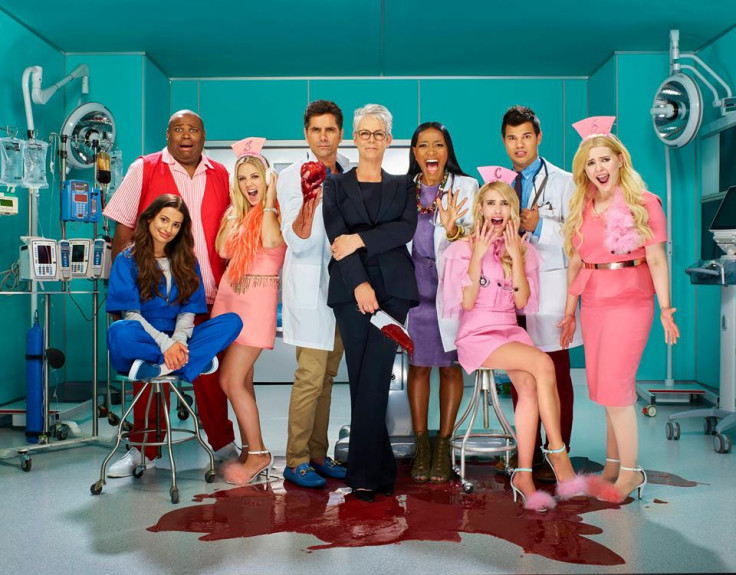 Scream Queens season 2 will not air on 25 October as the show is taking a 15-day hiatus before airing episode 5. The last season ended with Chanel #5 and Denise Hemphill being attacked by the Green Meanie. While it is certain that the villain killed Denise by electrocuting her, Chanel #5's fate is still unknown.
The role of Hester is also uncertain as she was seen aiding the green devil in killing the hospital staff. In episode 4, Dean Cathy Munsch sought Lea Michele's help in unmasking the serial killer who has threatened her health business by committing serial murders inside the C.U.R.E. Institute.
Hester, on the other hand, appears to know the killer and asks Munsch to organise a Halloween party, as the killer goes on a massacre in the hospital on a specific day. Taking her advice, the former dean of Wallace University hosts a party but to her horror, the Green Meanie enters C.U.R.E and kills Denise while leaves Chanel #5 to bleed to death.
The upcoming episode will reveal the fate of the Chanel minion but according to the official synopsis, it is very likely that she will survive. The fifth episode may answer the real connection between Hester and the Green Meanie.
The official synopsis reads: "After the terrifying events of Halloween, Dean Munsch is forced to notify the authorities of the murders occurring at the C.U.R.E. Institute, which surprisingly leads to an influx of new patients. Fed up with doing dirty work, Chanel concocts a plan to put the new patients to use by recruiting them to join the Chanels. Meanwhile, Zayday and Chanel #5 pay a visit to someone with ties to the hospital's past, and a new patient's ailment causes the hospital staff to go a little mad."
In case you are missing the show during its airtime, click here to watch the previous four episodes on Fox's official website.
© Copyright IBTimes 2023. All rights reserved.