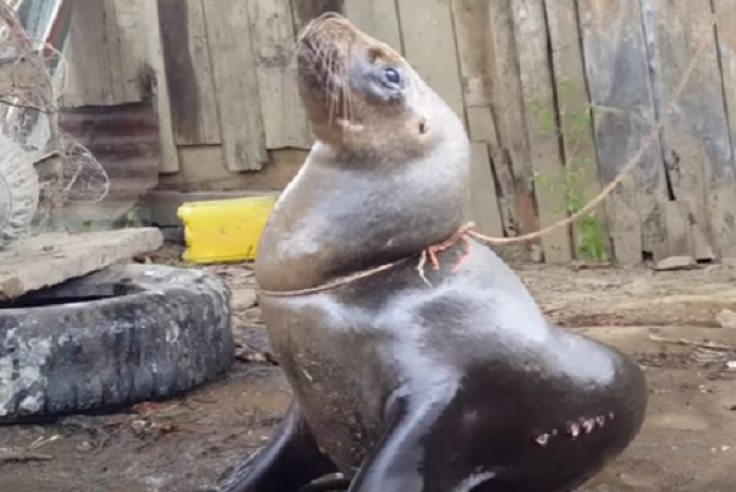 A sea lion has died after being tied to a tree in someone's garden. Police in Ecuador have launched an investigation into the shocking display of animal cruelty.
Officials in Daule region, near the Pacific coast, rescued the adult male on Wednesday (13 September) after members of the public alerted them to it.
Images of the tortured creature showed it tied very tightly across the upper body to a tree in a private garden.
Vets from Pantanal Zoo took him to to safety but tragically he died on 15 September, according to Ecuadorian news site El Universo.
Police are now investigating how the animal came to be tied up to the tree. The offence could be punishable with up to three years in prison.
The Ministry of Environment had hoped to return the abused water mammal to his natural habitat. Sadly, that day will never come – he suffered too much while tied to the tree and died in care.
Sea lions inhabit the coasts of South America. They visit the coasts of Peru, Chile, Ecuador, Colombia and Panama on the Pacific side of the continent.
They can also be found on the Galapagos Islands, which are part of Ecuador. Adults can grow to be 2.5m big and are often confused with seals.
Hunter gatherers in South American exploited sea lion populations intensively during the last 1,000 years. Hunting the creatures has been banned in many countries in the region but the population continues to fall because humans are damaging their ecosystem.
As a result, South American sea lions have been forced into foraging at higher altitudes than they do elsewhere. Daule is situated on a river of the same name about 60km in land from the Pacific Ocean.