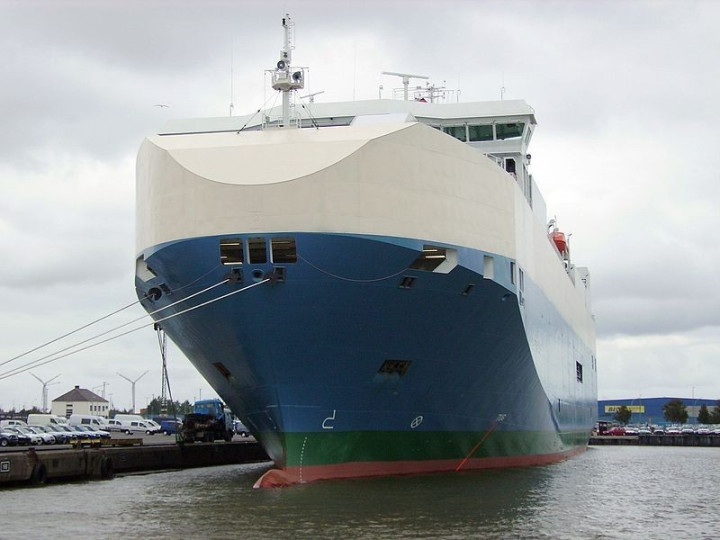 The Dutch coast guard has called off its search for the six missing crew members from the Baltic Ace cargo ship that sank in the North Sea.
Their bodies are now lost at sea as rescuers say there is no hope of finding them alive.
Peter Westenberg, from the Dutch coast guard, said: "Given the water temperature and the amount of time that's passed, we don't have any hope for more survivors."
The total death toll from the crash is now 11. Four bodies were found following the sinking of the ship on Wednesday night and another was recovered yesterday.
The five confirmed victims have been identified as a 47-year-old Ukranian, two Filipinos aged 30 and 51 and two Poles aged 47 and 50.
Janusz Wolosz, from the Polish Embassy in The Hague, said three of the men lost at sea are Poles.
The spot where the Baltic Ace sank, 40 miles from the Dutch coastline, has been marked out by buoys and a ship has been posted near the site to help guide shipping traffic.
Westenberg said passing ships had been told to remain alert for possible human remains.
The Baltic Ace collided with the container ship Corvus J for reasons unknown, although human error has been suggested by Polish broadcasters.
All of the 13 survivors, including the Polish captain, are expected to make a full recovery.
The owner of the Baltic Ace, Ray Car Carriers Ltd, and its manager, STAMCO Ship Management Co, sent a condolence message to the families of the 11 dead and missing crew members and said they will be offered support.