Search for missing French girl continues as two suspects are released without charge
Nine-year-old Maëlys de Araujo disappeared from a wedding on 27 August.
French officials say two men have been released without charges after being questioned in the disappearance of a 9-year-old girl at a wedding party in the Alpine town of Pont-de-Beauvoisin.
An unnamed official said that the men, both 34, were released Friday night (1 September). They were detained on Thursday and Friday. The official, who didn't provide further details, wasn't authorised to speak publicly about the investigation.
Hundreds of volunteers are taking part in searches Saturday (28 August) to try to locate the girl, who went missing last weekend in Pont-de-Beauvoisin, on the French/Swiss boarder.
Police search notices identified the girl as Maëlys de Araujo and said she was last seen at around 3am Sunday at celebrations in a local village hall.
A photo and description of the girl has been posted and tweeted across France since her weekend disappearance, and the local prosecutor opened a kidnapping investigation.
The national gendarme service said reinforcements were sent in and some 150 police and volunteers divided up Wednesday morning to broaden their search around the town of Pont-de Beauvoisin. Divers, spelunkers, search dogs and helicopters also took part in the search.
"We are not losing hope to find some trace," gendarme official Jean Pertue told reporters at the scene, in comments shown on BFM television. Broadcast images showed police carefully poking under dense bushes on the slopes of the area, west of Chambery.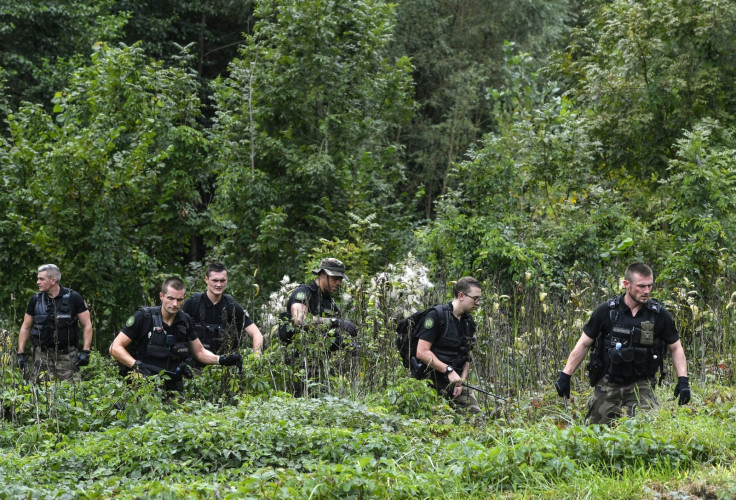 Police are questioning some 250 people, including everyone at the wedding as well as at two other parties in town Saturday night, when she was last seen, according to Le Parisien newspaper.
Neighbors' homes were searched, and many local officials and members of the community are taking part in the search, according to a town hall official.
Local Prosecutor Dietlind Baudoin told reporters that investigators are doubtful that she ran away but are studying multiple possibilities.
Three police dogs found her trace but lost it at a spot a few meters from the hall where the wedding was held, suggesting she got in a car at that point, according to French news reports quoting regional police.
Police requisitioned photos and videos taken by wedding guests to look for any unusual activity captured on camera, according to French media.
© Copyright IBTimes 2023. All rights reserved.