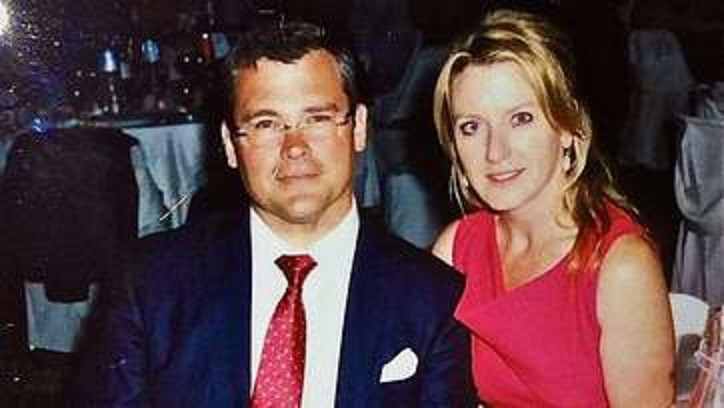 A newly released search warrant has shed light into the gruesome details of the DC quadruple-murder committed in May.
The search warrant, which was released on 10 June, revealed that a blood-stained baseball bat was found near 46-year-old construction businessman Savvas Savopoulos, his 47-year-old wife Amy and their 57-year-old housekeeper Veralicia Figueroa.
According to the warrant, the wealthy entrepreneur suffered "trauma to the rear of his head". Meanwhile, his wife was found "with lacerations to her throat and head".
The Daily Mail reported that Figueroa was barely clinging to life when she was discovered by first responders. CPR was conducted on the Salvadorian mother, who was taken to a hospital but did not survive.
Police said that the body of 10-year-old Philip Savopoulos, who was killed alongside his parents, was found burned beyond recognition in a separate bedroom. The search warrant stated that the fire appeared to have been started in the room the boy was found in.
According to NBC Washington, none of the victims were identified in the document but their identities can be discerned using information previously published.
DC police have only identified one suspect, Guyanese-born Daron Wint, who has been arrested and charged in the four murders. The 34-year-old from Maryland is the only suspect currently in custody but police said they believe he did not act alone. Since his arrest, Wint has been flagged for deportation.
Wint is accused of taking the four victims hostage on 13 May and demanding $40,000 (£26,062) in cash. Savapoulos allegedly had his personal assistant deliver the money on 14 May, after which he, his wife, son and housekeeper were murdered.
Police discovered Wint's DNA on a pizza crust that was left in the bedroom where the three adults were found. When he was arrested nearly a week after the murders, police discovered blood pertaining to one of the victims on his shoe.
Authorities have also interrogated Savapoulos's assistant Jordan Wallace after text messages on his phone contradicted the two accounts he gave police regarding his involvement. Wallace has not been arrested.