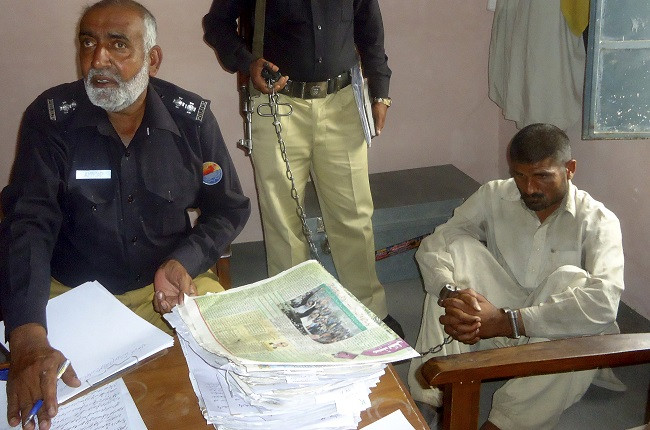 A second man has been arrested on suspicion of cannibalism after the head of a newborn baby was found at his home in Pakistan.
Farman Ali, 30, was detained a day after police arrested his brother, Mohammad Arif, 35.
Arif admitted eating the child after his brother stole the body from a graveyard in Darya Khan village, around 300km south of Islamabad.
Officers were called after neighbours complained about the stench coming from their property.
District police chief Ameer Abdullah said: "Residents informed police after a stench emanated from the house of the two brothers.
"We raided the house on Monday morning and found the head of a young boy."
The pair had already shocked the nation when they were jailed for digging up more than 100 corpses from the local graveyard and eating them over a ten-year period - meant for black magic rituals.
Residents protested against their release last year. The duo were fined 200,000 Pakistani rupees (£1,240) each.
They have been charged with desecrating a dead body and public order offences, similar to the 2011 case, as there is no specific law for cannibalism in Pakistan.