Rapper Jay Z has faced yet another blow to his heavily criticised music-streaming service Tidal.
The company's latest CEO Peter Tonstad has sensationally quit, just three months after he was brought in to give the service a huge shake-up.
In statements released to the Wall Street Journal and BBC News, Tidal said: "We are thankful to Peter for stepping in as interim CEO and wish him the best for the future.
"Current executives in New York and Oslo will continue to lead our rapidly developing innovation and content initiatives until our new CEO is in place."
Tonstad has not revealed his reasons for leaving the company but he told Norwegian newspaper Dagens Naeringsliv: "The only thing I can confirm is that I have resigned."
The businessman was hired in April to replace former chief executive Andy Chen.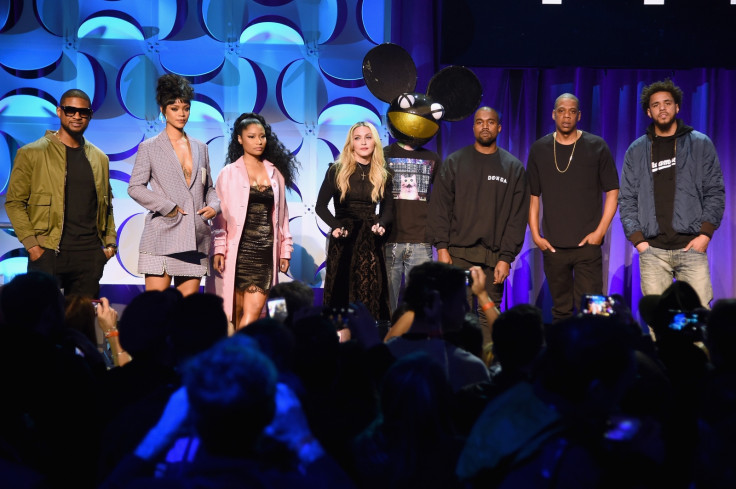 It was hoped that Tonstad would be able to turn around the streaming service's fortunes, with the company saying at the time: "He has a better understanding of the industry and a clear vision for how the company is looking to change the status quo."
Jay Z, 45, purchased Tidal's Swedish-owned parent company Aspiro for a cool $56m (£37m) in January, hosting a press conference in March to announce the venture.
However, fans instantly criticised the business move, with many believing it to be purely in the interests of making more money for artists such as Jason Aldean, Kanye West, Madonna and Nicki Minaj, who have signed on as co-owners.
Since its launch, Tidal has struggled to win over public interest, with many still choosing to subscribe to other popular streaming services such as Spotify and Pandora.
It is believed Tidal currently caters to around 800,000 paying subscribers, although many of those were already signed up to the service when the hip hop mogul purchased the company.
The numbers pale in comparison to its main competitor Spotify's 20m subscribers.
After losing its second CEO and with another rival streaming service, Apple Music, set to launch at the end of June 2015, the uphill struggle for Tidal is looking increasingly steeper.
Even supporters of Jay Z are finding it difficult to have faith in the company, with some predicting that it will fold in just a matter of months.
Jay Z is yet to personally respond to the latest setback.