Beyonce may have to jump to her husband's defence again as rapper 50 Cent has become the latest celebrity to criticise Jay Z's Tidal music streaming service.
The Power executive producer spoke to radio station Real 92.3 about the hip hop mogul's controversial business venture, pointing out that the co-owners, including Nicki Minaj, Usher and Madonna, do not own the rights to their music to promise unlimited distribution on Tidal.
50 Cent explained: "We probably could have [done] something more exciting if they reached out because the people you saw there don't even own the rights to their own music.
"So they can't say it's just going to come out on Tidal, it has to go everywhere. So why would you actually buy Tidal to get something that would be everywhere else."
The rapper turned businessman added: "They have companies and contracts that are going to do everything to get the maximum performance out of the music, they're not just going to put it through Tidal."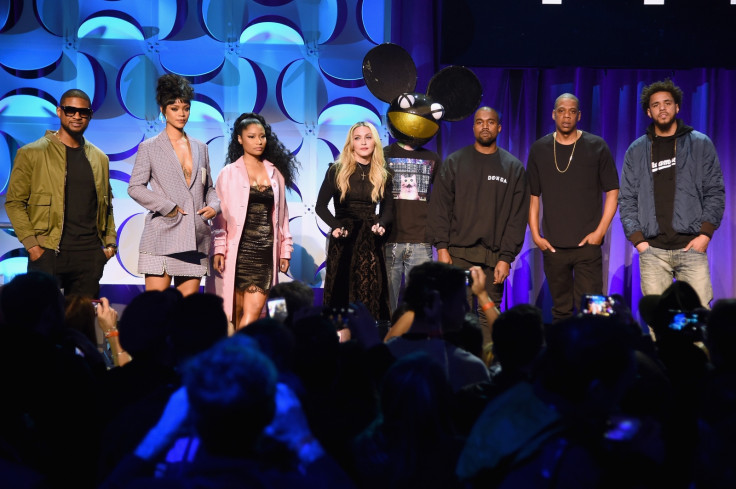 The In Da Club hitmaker, real name Curtis Jackson, also suggested that Jay Z played a smart "corporate" move by selecting his co-owners based on their current popularity status and influence on the charts.
The 38-year-old explained: "Usher was there and Madonna and all these people. That's a little bit more of a, when you say, 'It was business,' it's more of a corporate play.
"If you're name is not on the list of those people at the current moment because you haven't launched a new album yet."
He added: "When your record is playing on the air you go, 'Look at this guy, let's get him', because it's right here."
Somewhat offering his own services to the Spotify-rival, 50 Cent confirmed that he is an independent artist so would be able to jump aboard the Tidal train without legal issues.
"[I'm independent] I'm a free agent so I could have [done] something that made something special come through Tidal," he revealed.
Former Oasis frontman Noel Gallagher also slammed Tidal recently, mocking Grammy-winning singer Alicia Keys for her overtly empowering speech at the service's launch event in March.
Watch 50 Cent's interview with Los Angeles' Real 92.3: