A French court has formally charged a new suspect in connection with the murder of Father Jacques Hamel in Normandy, which took place on 26 July. The 21-year-old man was arrested earlier this week and kept for interrogation before being charged with "criminal association in connection with terrorism" on 12 August.
According to France24, the man claimed he had been radicalised quickly and travelled to Saint-Etienne-du-Rouvray in the Rouen region in northern France where he met Father Hamel's killers Adel Kermiche and Abdel Malik Petitjean, both 19 years old. Investigators believe he was mentally unstable, a source close to the investigation revealed.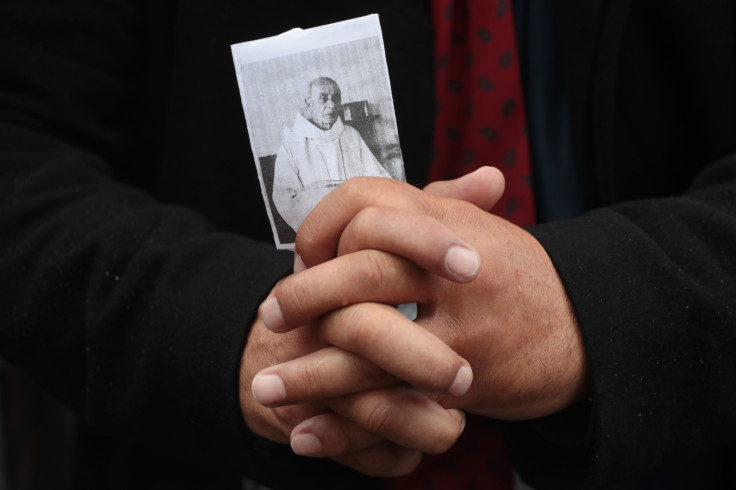 Kermiche and Petitjean were killed in a standoff with police after they murdered Hamel by slitting his throat. The two knife-wielders had taken the members of the Church of the Gambetta hostage during the mass service. They stated their allegiance to the Islamic State (Isis) before they made the priest kneel down and killed him.
The new suspect has no criminal record and has acknowledged having spent the night in Saint-Etienne-du-Rouvray when he went to meet the two terrorists. He, however, claimed he left the next day because he did not have a good relationship with Kermiche and Petitjean.
Investigators are now attempting to find out if the two men had other accomplices in France and whether they had actual links with IS (Daesh), which has claimed responsibility for the attack.
France has been witness to a slew of attacks over the past year, many of which, IS has stated they had a hand in. Two weeks before the priest's murder, a Tunisian ploughed a 19-tonne truck into a crowd celebrating Bastille Day in Nice, killing 85 people and wounding more than 300.