Sectarian killer Tanveer Ahmed calls for enemies of Islam to be 'eliminated' in new prison recording
Ahmed has continued to preach hate from behind bars in Scotland.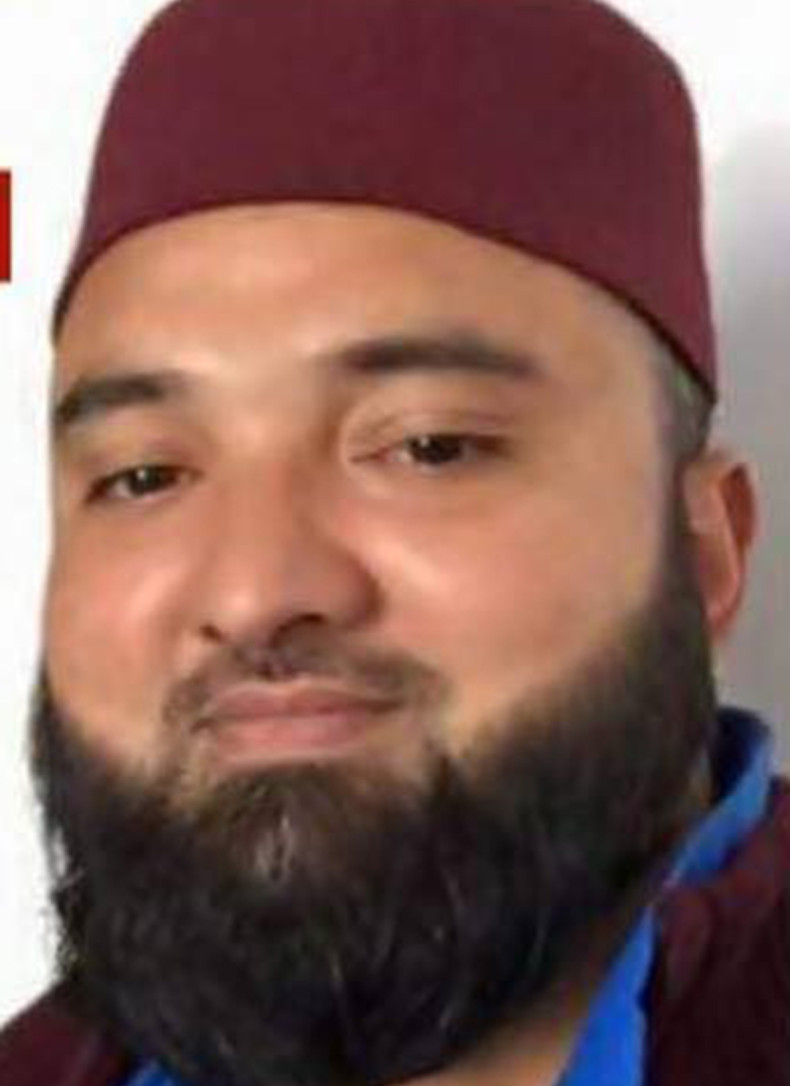 A new recording allegedly made by Islamic extremist murderer Tanveer Ahmed from a Scottish prison has emerged in which he calls for supporters to "eliminate" enemies of Islam.
In August, Ahmed, from Bradford in Yorkshire, was jailed for 27 years for the murder of Glasgow shopkeeper Asad Shah.
Shah, a member of the persecuted Ahmadi Muslim sect, was stabbed and beaten to death outside his shop last March. In a statement released while in police custody Sunni Muslim Ahmed, 32, claimed he had been acting to defend the "honour" of the Prophet Muhammad.
From behind bars in Scotland's Barlinnie prison, Ahmed has continued to spread his violent sectarian message, and in an Urdu recording apparently made over the telephone he praises fellow Islamist killer Mumtaz Qadri, who assassinated liberal Pakistani politician Salmaan Taseer in 2011.
"Anyone who disregards the respect and honour of Ghazi [Islamic holy warrior] Mumtaz Qadri, he is the one who announces his enmity with Islam openly," he says in the recording dated 7 January. "Whoever calls the martyr (Qadri) an assassin, he is vicious, unclean and false. Our Ghazi (Qadri) has done a great job, and uplifted the flag of Islam," says Ahmed in the 10-minute recording.
He goes on to describe Taseer, who had criticised Pakistan's strict anti-blasphemy laws, as "Satan".
"Satan Taseer was a transgressor and sinful. And all of his supporters are also infidels. Anyone, who has sympathy to him, be remembered, he shall have a painful death," he said.
Ahmed exhorts followers to "eliminate all of the enemies of Islam and uplift the flag of Islam".
The recording appears on a Facebook page associated with hardline Pakistani cleric Khadim Hussain Rizvi, a leading member of the Khatme Nubuwwat movement, whose name translates as "Finality of the Prophet".
Khatme Nubuwwat is associated with violent anti-Ahmadi persecution in Pakistan and the UK, and in 2012 Rivzi took part in a rally by the group in which they demanded further legal measures against the Ahmadis, and called for Qadri to be freed from prison, where he was held ahead of his 2016 execution.
At rallies in Pakistan, pictures of Ahmed have been held up alongside those of Qadri, and recordings of Ahmed played to hushed crowds.
It is not the first time recordings by Ahmed made in prison have appeared online, with police launching an investigation in September when audio messages by Ahmed were uploaded on YouTube. A Police Scotland spokesman said: "We have been made aware of the communications and are currently assessing the matter."
It is unknown whether the latest recording was made subsequent to the launch of the police investigation.
In December, Ahmed lost an appeal against his sentence, which he claimed was "excessive."
A Scottish Prisons Service spokeswoman said that it did not comment on individual cases.
She said inmates' phone calls were monitored, and the service works with police if there is evidence "criminal offences are being perpetrated".